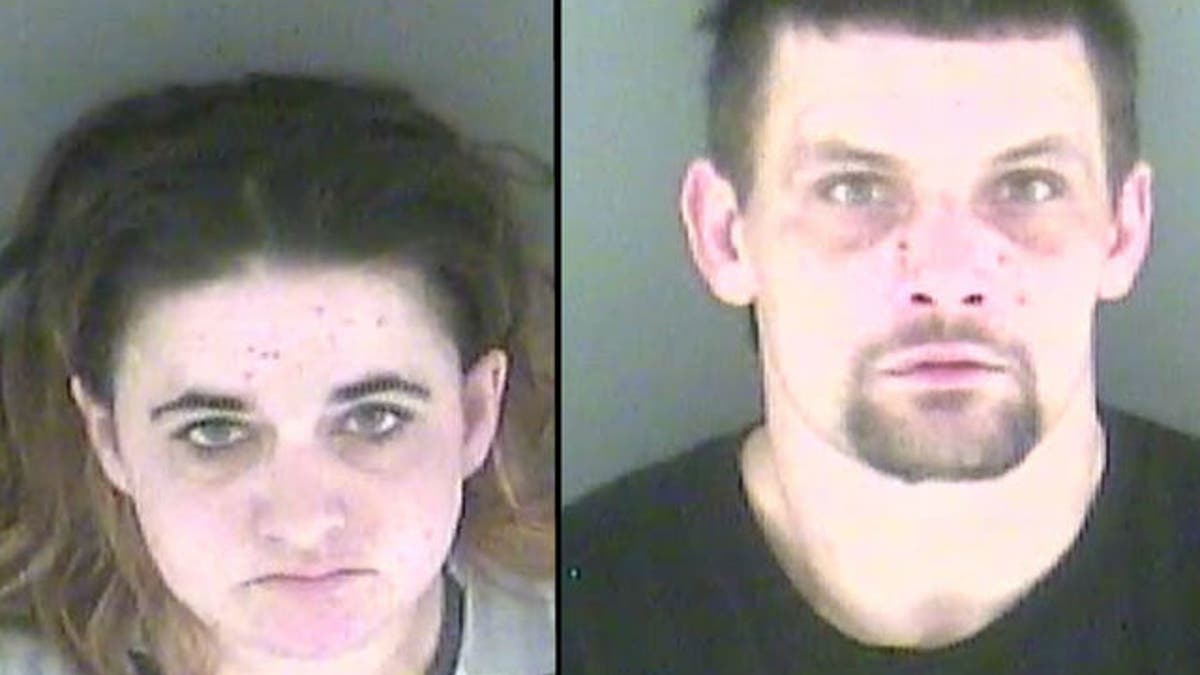 A Little Caesars manager in Indiana and her boyfriend were arrested after they were allegedly high on heroin and preparing food with open sores on their body, police said.
Sasha Fletcher, 31, and her boyfriend, Joshua Parson, 34, were arrested on Tuesday after an anonymous person reported the manager of the Shelbyville restaurant to police. The person accused Fletcher of buying and using heroin while she was managing the restaurant. She would also allegedly prepare food while she had open sores on her body.
Police went to the pizza chain and found Fletcher and Parson, who wasn't an employee, behind the counter. Parson was making a pizza with bare hands.
Officers pulled Fletcher and Parson aside for questioning and said they "appeared to be impaired." Fletcher later admitted she was on heroin, police said in a news conference Thursday.
Police searched the couple's car and found heroin and syringes. They also confirmed heroin was being used in the restaurant's backroom.
They were arrested and face charges including possession of a syringe and possession of heroin.
Fletcher was fired by Little Caesars, FOX59 reported.
Shelby County Health Department said it is still investigating Fletcher and Parson's health history, including if they had hepatitis C. A spokesman said he believes there's no health risk to the public and the restaurant will be thoroughly cleaned.
"It is a safe place to eat [the public] has nothing to fear…I would eat there," a department spokesman said.