Little Caesars employee shoots, kills attacker wearing clown mask, police say
A Little Caesars employee in Florida took matters into his own hands Saturday night when he shot and killed a scissors-wielding attacker who was wearing a clown mask, police said.
Police responded to the pizza shop in Holly Hill around 11:50 p.m. after receiving 911 calls about shots fired at the location. When they arrived, they found the alleged attacker lying down in the parking lot with a clown mask and scissors on the ground. The suspect was taken to the hospital, where he later died.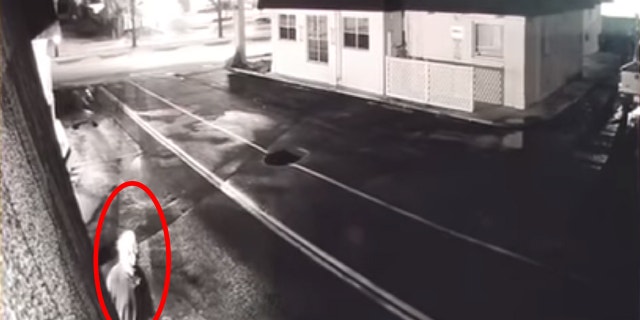 Little Caesars employee Heriberto Feliciano, 28, later told police he was closing up the restaurant around 11:50 p.m. when a man wearing a clown mask attacked him. Surveillance video shows the masked attacker begin wielding a wooden post at the employee, who had just walked out of a side door after checking the store's security system.
Feliciano said the masked man began hitting him with the wooden post in the face and shoulder until the plank broke, according to the police report.
The suspect, who has not been identified, allegedly nailed Feliciano to the ground and attempted to stab him with scissors — until the pizza shop worker's quick thinking saved his life.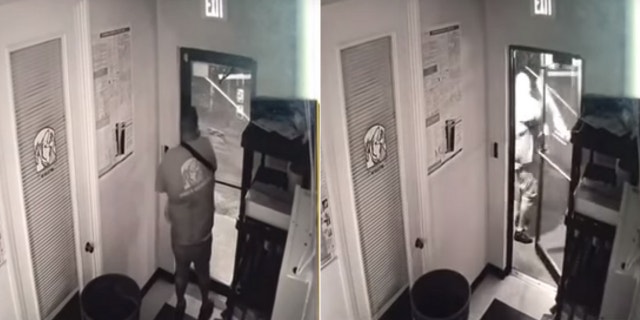 "Even though [Feliciano was] being attacked he's able to pull out a concealed firearm he has and fires multiple rounds at the suspect," Holly Hill Police Chief Stephen Aldrich told FOX35 Orlando.
Feliciano said he fired four to five shots at close range. He added that he placed his gun on the trunk of his vehicle and called police to report the shooting, the report stated.
Aldrich said the case was "very unusual."
"We're obviously aggressively pursuing this to find out where this individual came from and why this attack occurred," he added.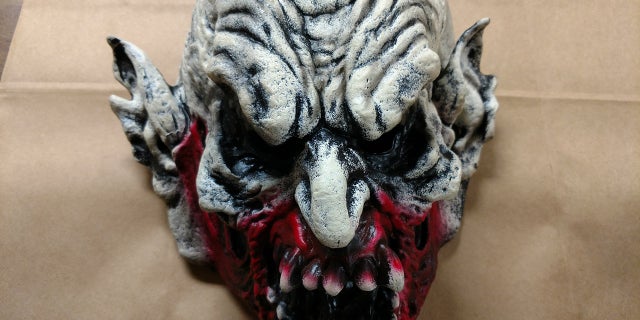 Carlton Akins, who lives near the Little Caesars, told FOX35 he thought the employee made the right move.
"I'm sorry the guy got killed, but he got what he deserved," he said.