Lightning strike injures seven people following Tampa Bay Buccaneers game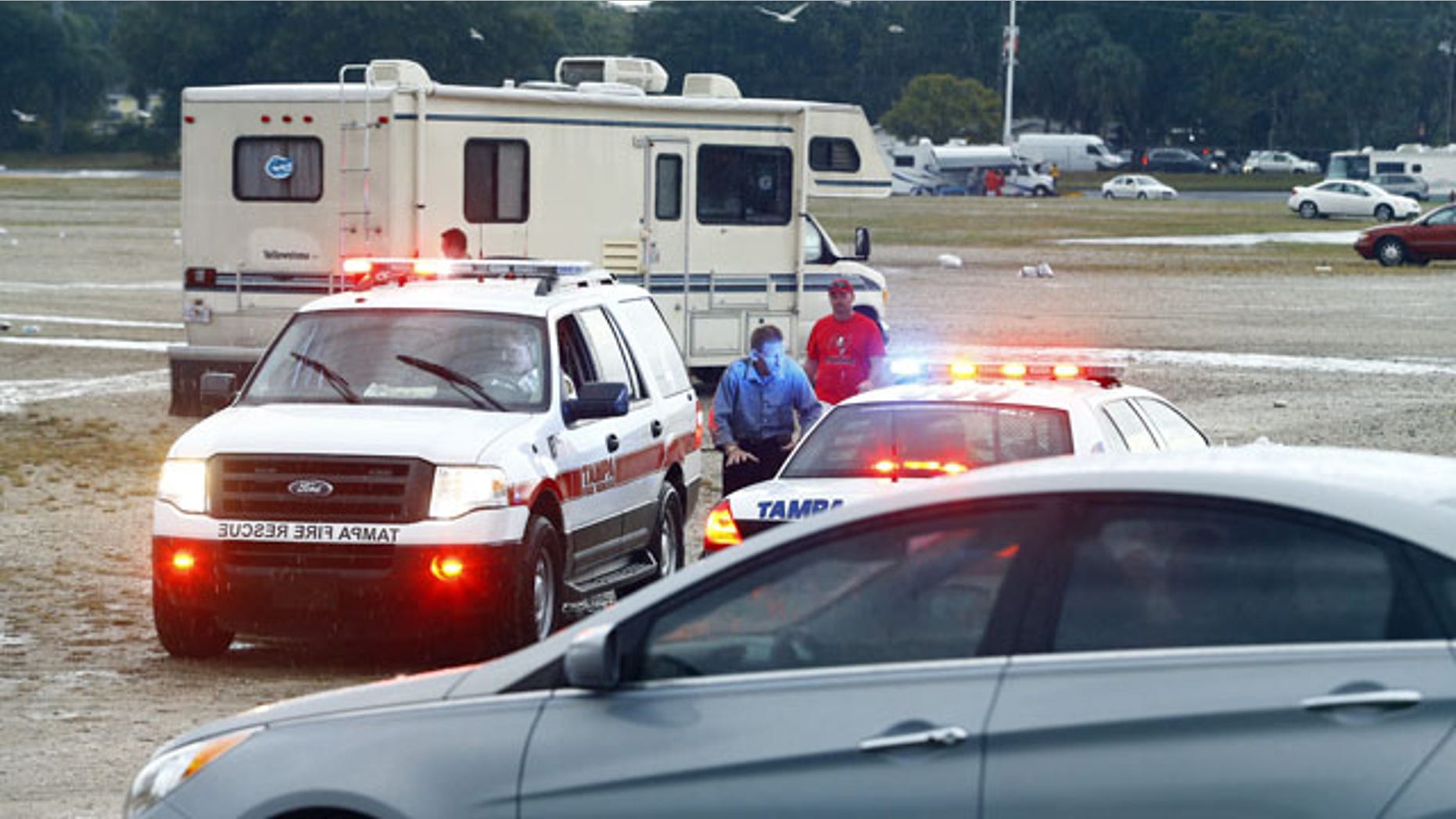 Seven people were injured Sunday afternoon when lightning struck a car outside Raymond James Stadium in Tampa following the Tampa Bay Buccaneers game against the Green Bay Packers.
Tampa Fire Rescue spokesman Jason Penny told the Associated Press that none of the injuries appeared to be serious. The lightning hit at around 4 p.m. local time, near the end of the game. It kicked up rocks and gravel and knocked a few people down.
WTVT-TV reported that some of the injured experienced an indirect lightning strike. The station reported that the victims' ages ranged from their early 20s to their 70s. No further identifying information was immediately available.
"The boom came at the same time as the light did. It was like the speed of sound type thing. And it was loud. It scared the heck out of everybody," Packers fan Rudy Hynek said. "It was amazing nobody was killed."
Bruce Kudick, of Sarasota, said the lightning appeared to hit the top of a car and "shattered the top" of it.
"I never saw a streak. I just saw this huge flash. It was like the sound and the light was at the same time, so it was like a bomb went off," the Packers fan said.
Green Bay beat the Buccaneers 20-3.
The Associated Press contributed to this report.