Liberals label 'President Donald Trump' children's book 'dangerous'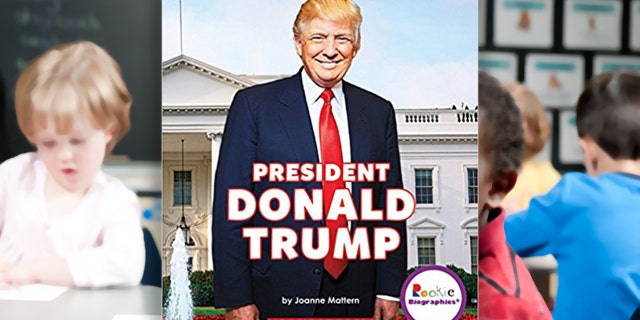 A Scholastic children's book focused on President Trump is angering liberal parents, teachers, and authors who labeled it "dangerous" and claim the commander-in-chief should be described using words like "rapist," "wife-beater," and "Nazi."
The 32-page children's book, "President Donald Trump," written by Joanne Mattern as part of the Rookie Biographies Series, is aimed at first and second graders between the ages of 6 and 7. It was labeled "pro-Trump propaganda" by Think Progress.
The children's biography "ignores acts of resistance, and, crucially, excludes any reference to the words and deeds of racism, xenophobia, Islamophobia, and misogyny that have defined Trump's campaign and presidency," according to a book review titled "Scholastic Tells Children: Trump is Great" for Social Justice Books, as part of a Teaching for Change.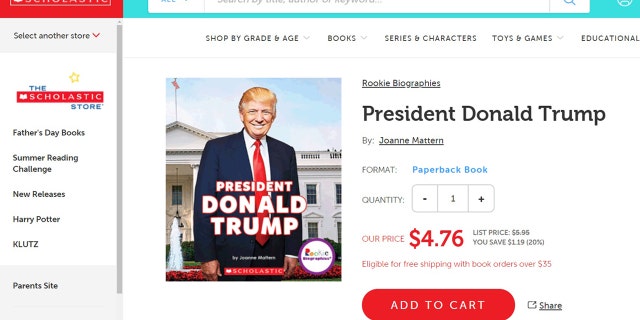 In an interview with The New York Times last year, Mattern, a New York resident, said that in her books about Trump she wanted to provide an unbiased portrait of the president, with accurate context. She wrote two children's book about the president.
But liberals were particularly incensed with one section of the "President Donald Trump" book that said people were "happy" Trump won the presidency.
"On November 8, 2016, Americans voted for president. The race was close, but Trump won. Many people were happy," she wrote in the book. "They looked forward to a brand-new government. They hoped for a stronger country."
The progressives launched a campaign, "Step Up Scholastic," urging the company to "publish and distribute books that reflect and affirm the identity, history, and lives of ALL children in our schools."
One author, Shailja Patel, tweeted: "Hello Scholastic. I want to commend you on expanding the vocabularies of your young readers, with words like: paedophile, rapist, wife-beater, Nazi."
Another writer, Katrina Emmel, threatened a boycott: "Hey Scholastic, glorifying Donald Trump for kids is NOT okay. If you continue to publish this piece of propaganda, you can kiss all book club and book fair purchases I planned to make this upcoming school year goodbye."
ANTI-TRUMP AMERICAN HISTORY TEXTBOOK 'BLATANTLY BIASED,' CRITICS SAY
The College Fix reported there was not a similar campaign for Scholastic's children's book, "Who Is Barack Obama?" which struck a similar tone to the Trump children's book.