Legionnaires' outbreak hits NYC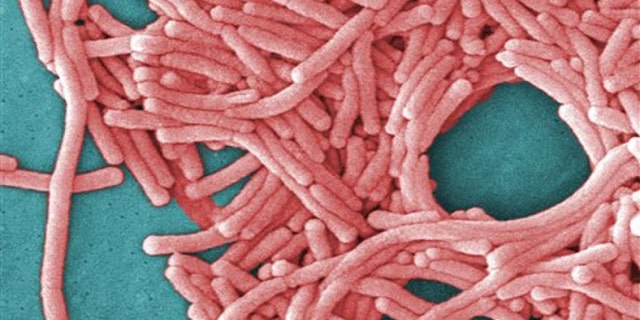 Legionnaires' disease in New York City has left one person dead and six others sickened in the past week, according to health officials.
The New York City Health Department announced Friday that seven cases of the disease were discovered on Manhattan's Upper East Side.
Two people sickened by the disease have been discharged from the hospital, but four people still remain hospitalized, ABC7NY reported. The person who died from Legionnaires' was elderly and had significant health problems.
MICHIGAN OFFICIALS KNEW OF FLINT WATER'S POSSIBLE LEGIONNAIRES' LINK MONTHS AGO
Legionnaires' disease is a type of pneumonia that is caused from inhaling mist that is infected with the bacteria Legionella. The mist could come from a variety of places, including hot tubs, showers, decorative fountains or air-conditioning units for large buildings.
The Centers for Disease Control and Prevention (CDC) states online that "less commonly, people can get Legionnaires' disease by aspiration of drinking water," which can happen when water "'goes down the wrong pipe,' into the trachea (windpipe) and lungs instead of the digestive tract."
Symptoms of the disease include fever, cough, chills, headache, fatigue, loss of appetite, muscle aches, confusion and diarrhea, according to the health department.
LEGIONNAIRES' OUTBREAK: 5 KEY FACTS TO KNOW
Two cases of Legionnaires' were recently discovered at the Rio Hotel in Las Vegas.
Legionnaires' is no stranger to Flint, Michigan either.
The county where the city of Flint is located was found to have 87 cases of Legionnaires' between June 2014 and November 2015. Half of the cases were connected to Flint water, and half were not, according to state health officials.
According to the CDC, about 6,000 cases of Legionnaires' disease were reported in the U.S. in 2015.