Legal community stunned at murder of top law professor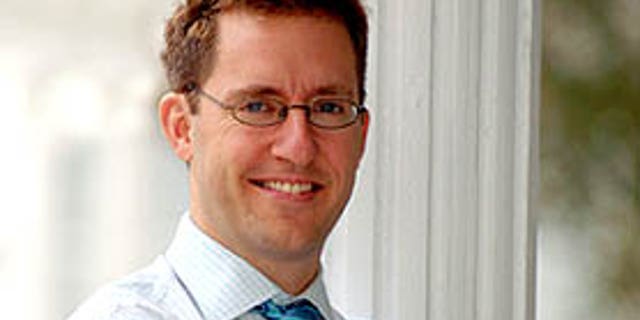 Top legal scholars are in mourning and Florida police are puzzled over the murder of an internationally respected and Harvard-trained law professor, who was shot in his home in an upscale Tallahassee neighborhood.
Dan Markel, 41, a Florida State University law professor who made a name for himself with a new theory of retributive justice for liberal democracies and a blog popular in legal academic circles, was shot in his home Friday and died the next day in a local hospital. There were no signs of burglary or robbery, and police have no suspects so far, according to Tallahassee Police Department Chief Michael DeLeo.
"Investigators are assuring residents there is no evidence this was a random act," DeLeo said in a statement. "Neighborhood residents should continue to be vigilant, but it appears at this time that Mr. Markel was the intended victim in this incident."
Markel, a Toronto native, primarily taught criminal law at Florida State after graduating Harvard Law School in 2001. He was promoted to professor in 2012 and was known for applying the theory he developed to varying topics such as the proper scope of mercy, capital punishment, punitive damages and shaming punishments. His work was published in many leading law reviews, and he co-authored a book, "Privilege or Punish: Criminal Justice and the Challenge of Family Ties."
[pullquote]
Markel, who also contributed to several media outlets, including USA Today and The New York Times, also founded PrawfsBlawg, a popular blog on a variety of law-related topics. A post on Saturday announced Markel's "terrible, senseless" killing.
"What we have in common, with many others, is Dan," the post read. "His network of friends and loved ones — and he had a great deal of love for all his many friends, as we did and do for him — is enormous. His boundless energy was at the center of this community; it made it run, it gave it life."
One of the professors who signed the post, Stephen Vladeck of American University, said Markel's "devotion to scholarly enterprise" clearly set him apart from colleagues.
"Yes, he was a brilliant scholar and writer, but there are lots of law professors who fit those labels," Vladeck wrote in an email to FoxNews.com. "Whether that meant tirelessly reading and providing feedback on his friends' paper, organizing conferences where folks could present their ideas, or starting a blog where folks looking for an outlet could find a forum to develop and distribute their ideas, Dan cared about legal ideas, as such — even those that weren't his own."
Vladeck continued: "Dan was committed, across topics far afield of his own heartland of criminal law, to raising the level of scholarly debate — and to not pulling punches as he did it. Those make for tough qualities in a critic, but indispensable ones in a colleague and friend."
Markel, a father of two young boys, divorced last year from Wendi Jill Adelson, a clinical professor at Florida State University's College of Law. Adelson could not be reached for comment, but her attorney, Jimmy Judkins, said she is distraught and working with authorities.
"She's semi-apoplectic I guess," Judkins told FoxNews.com. "Her whole life changed immediately. They were co-parenting those boys and now it's just a miserable experience. Her life is upside-down right now."
Stefani Alexander, a recent Florida State law graduate, said both Markel and Adelson were highly valued at the school for pushing students to think in new ways.
"Although he wasn't my criminal law professor, Professor Markel was a well-known scholar in the area and was known among students as being very challenging in the classroom, and to think about big-ticket issues," Alexander told FoxNews.com.
Tallahassee Police Department Officer David Northway said detectives are continuing to investigate the homicide on Tuesday, reiterating that no suspects have been identified.
"We are continuing our investigation," Northway told FoxNews.com, declining further comment.
Police are now asking witnesses, residents and anyone in the area of the 2100 block of Trescott Drive between 10 a.m. and noon Friday to call detectives at (850) 891-4462. Callers are asked to leave a message with as much information as possible and any information leading to an arrest in the case could lead to a cash reward of up to $1,000.
"TPD will work tirelessly to follow up on all leads and evidence in this case, and our thoughts and prayers are with the Markel family as they endure this terrible tragedy," DeLeo's statement continued. "My investigators will do everything they can to see those responsible for this murder are brought to justice."