Lead Prosecutor in Casey Anthony Trial to Publish Book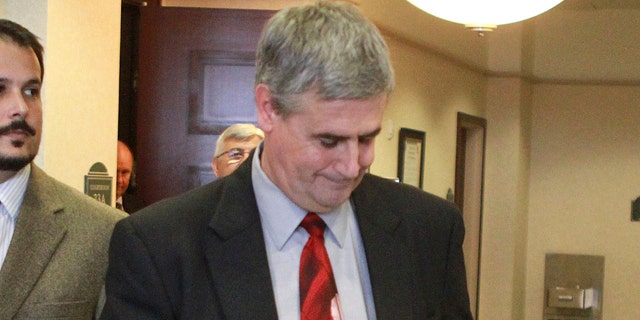 NEWYou can now listen to Fox News articles!
ORLANDO, Fla. – The lead prosecutor in the Casey Anthony trial will publish a book about the case in November, the Orlando Sentinel reported Sunday.
Jeff Ashton's book will be the first published insider account of the notorious murder trial in which Casey Anthony, 25, was controversially acquitted of murdering her two-year old daughter, Caylee, on July 5. The Sentinel reported that the title of the book is "Imperfect Justice: Prosecuting Casey Anthony."
Ashton confirmed that he was publishing the book after rumors about the tome spread when booksellers such as Amazon and Barnes & Noble on Saturday listed the upcoming sale of the book on their websites.
The prosecutor declined to comment on the content of the book to The Sentinel.
Ashton retired from his position as Assistant State Attorney in Florida days after the Casey Anthony trial ended. Ashton had worked as an Assistant State Attorney for more than three decades.
Anthony has been in hiding since her July release from jail and is currently serving a year-long probation for a check fraud conviction unrelated to her murder charges. Anthony was recently voted the most hated woman in America in a national poll.