Lawyers seek to compel boater to speak about missing gun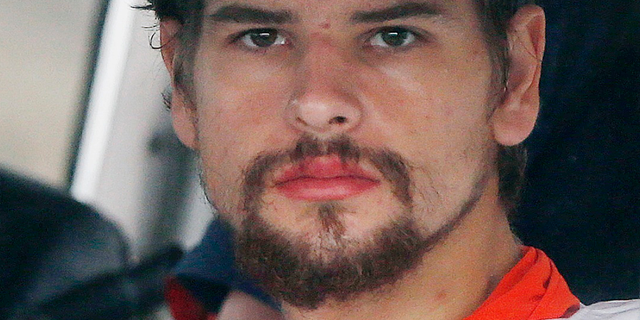 HARTFORD, Conn. – An insurance company has asked a federal judge to force a man to discuss what happened to a missing gun that matches the caliber of the gun used to kill his millionaire grandfather.
National Liability & Fire Insurance company lawyers filed a motion in U.S. District Court in Providence, Rhode Island, last week seeking to compel Nathan Carman, of Vernon, Vermont, to discuss the Sig Sauer rifle he bought before his millionaire grandfather's 2013 death, the Hartford Courant reported .
Carman is accused in a lawsuit of being responsible for the death of 87-year-old John Chakalos, a nursing home administrator and real estate developer found killed at his South Windsor home.
In a separate case, the insurance company is seeking to avoid payment on an $85,000 policy for a boat Carman was on when he and his mother went missing at sea in 2016. His mother, Linda Carman, is presumed dead. He was found on a life raft seven days after his boat sank off the coast of Martha's Vineyard, a Massachusetts island near Cape Cod.
Nathan Carman has denied any wrongdoing and has never been charged with either death.
Attorney David Farrell's motion states that Carman refused to answer questions during a deposition about whether he was the last person to see his grandfather alive and whether he knew who shot and killed him.
The motion includes documents from the U.S. Coast Guard related to the search for Nathan and Linda Carman after his boat, the Chicken Pox, was reported missing on Sept. 16, 2016.
A family member told the Coast Guard she believed Nathan Carman killed his grandfather and stood to inherit his mother's share of an estate valued at up to $40 million, including a $5 million home.
Linda Carman's three sisters, Nathan Carman's aunts, have sued in New Hampshire to try to block him from collecting the inheritance.
___
This story has been corrected to show the man's surname is Carman, not Carmen.
___
Information from: Hartford Courant, http://www.courant.com