Lawyers plea to keep 'weak' and 'sick' Anthony Weiner out of jail
NEWYou can now listen to Fox News articles!
Anthony Weiner's lawyers cast him as a "weak man" in a "self-destructive spiral" when he exchanged "sexually explicit" messages with a teenage girl, who they described as "profit seeking," according to a new court filing.
A sentencing memorandum filed late Wednesday hopes to keep the disgraced congressman out jail, claiming he was "the depths of an uncontrollable sickness" in 2016 when the underaged sext session took place.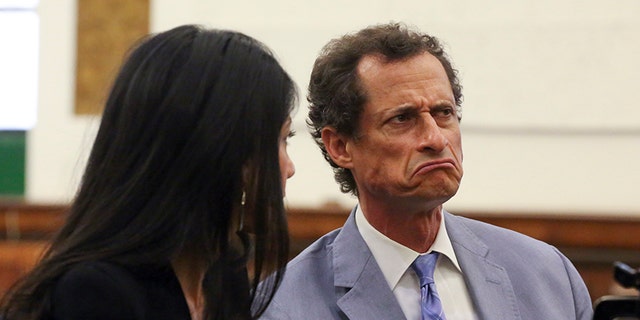 "This crime is a product of a sickness," the memo read. "No one can dispute that Anthony's operatic self-destruction, of which the instant case has been but the final act, was born of deep sickness."
The memo filed in Manhattan Federal Court were in preparation for Weiner's Sept 25 sentencing.
The lawyers asked for no jail time as their filing brags about his "remarkable career in public service" and laments his "troubled childhood."