Lawyer: ABC News Paid Casey Anthony $200,000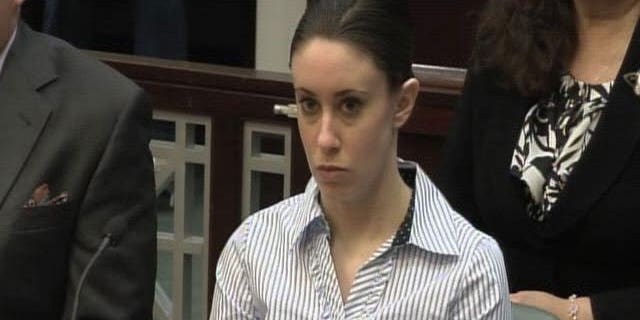 NEWYou can now listen to Fox News articles!
New evidence was released Thursday in the Casey Anthony murder case, including the amount of money she received from a television network, as well as conversations she had with other inmates.
Anthony's defense team told Judge Stan Strickland that she no longer has funds to pay for the trial. Her attorney testified ABC News paid Casey Anthony $200,000, but that those funds are now gone.
Strickland is deciding whether to approve the declaration of Anthony being indigent, which would make the state pay for her defense.
A transcript of conversations Anthony had with a fellow inmate was also released, stating that "an Orange County Corrections officer may have facilitated the communication once the friendship had begun."
Casey Anthony remains jailed on a charge of first-degree murder in the death of her daughter, Caylee, who was last seen in June of 2008. Caylee was not reported missing until a month later. The little girl's remains were found in a wooded area near the family's home on December 11, 2008. Investigators say the toddler's body was found with duct tape over her mouth.