Lawsuit seeks to expose, unravel plea deal for billionaire sex offender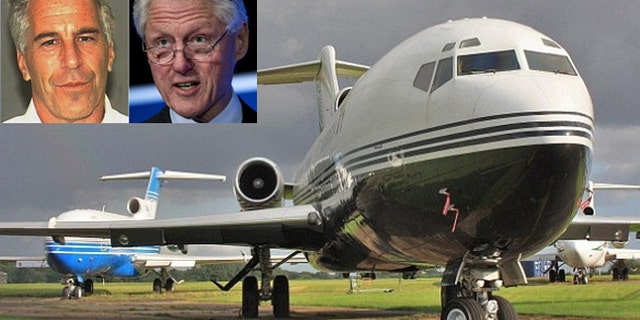 Palm Beach billionaire Jeffrey Epstein could face new criminal charges if lawyers for his alleged former teen "sex slaves" succeed in an unusual effort to overturn a 2008 plea deal that gave him house arrest, despite accusations he pimped the girls out to his rich and powerful friends.
Attorneys for two of the 30 girls Epstein, 63, allegedly prostituted on his private jet, in his Florida mansion and at his private island hideaway are attempting to open up - and potentially overturn - the government's secretive agreement with Epstein that critics say left him with just a slap on the wrist for pleading guilty to soliciting an underage girl for prostitution.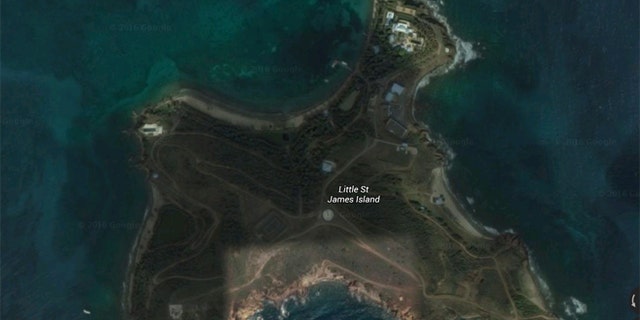 If they succeed, many of Epstein's powerful friends could find themselves in the public spotlight.
"This is absolutely a groundbreaking case," said Meg Garvin, executive director at the Oregon-based National Crime Victim Law Institute. "The victims are fighting to truly make victims' rights meaningful – to ensure that victims are informed and have a voice at every critical decision point."
Florida attorney Brad Edwards and retired federal judge Paul Cassel filed the civil case against the federal government in U.S. District Court in Southern Florida in 2008, claiming federal prosecutors conspired with Epstein to keep the details of the plea deal under wraps in violation of the federal Crime Victims' Rights Act.
Epstein reached financial settlements with both women, who are now 28. Their current suit is against the Department of Justice, and a federal judge has only recently ordered the two sides to intensify settlement negotiations.
By law, the women cannot receive financial damages from the government, but they are seeking "fundamental changes" to the justice system, Edwards said.
Edwards said the women still hope that federal prosecutors, or a judge, will consider invalidating Epstein's non-prosecution agreement and consider filing criminal charges against him. They could also seek an apology from prosecutors or fines against the U.S. Justice Department which could benefit a crime victims' group, Edwards said.
"This legal challenge is incredibly unusual -- I have never heard of this happening before," said John Malcolm, a former prosecutor in the Department of Justice's Criminal Division, now director of the Heritage Foundation's Edwin Meese III Center for Legal and Judicial Studies.
The investigation of Epstein and the plea deal that followed was a complicated matter involving multiple jurisdictions.

The Palm Beach Police Department opened an investigation into Epstein in 2005 after parents of a 14-year-old girl claimed the girl gave Epstein a "massage" at his Palm Beach estate for money. A subsequent investigation by the FBI allegedly found Epstein had paid at least 30 underage girls for sex.
The girls told police they were molested at Epstein's $6.8 million Palm Beach mansion beginning in 1998 "regularly on a daily basis, and in most instances, several times a day," according to court records. Girls claimed they were paid between $200 and $300 for each visit with Epstein.
A subsequent investigation by the FBI allegedly found Epstein had paid at least 30 girls ages 14 to 17 to "engage in illegal sexual activities." That probe resulted in an 82-page prosecution memorandum and a 53-page indictment against Epstein and his female staff members. Although he was the target of state and federal investigations, it was state prosecutors who ultimately hatched the plea deal.
Epstein pleaded guilty in 2008 to one count of prostitution with a minor, registered as a sex offender, and spent 13 months in prison and home detention.
Under state and federal law, victims have a right to be present and "reasonably heard at any public proceeding in the district court involving release, plea, sentencing, or any parole proceeding." Not only did the alleged victims not attend hearings regarding Epstein's plea deal, key evidence assembled by authorities has remained sealed, Edwards said.
None of the parties would comment on the ongoing mediation.
"The government deliberately kept crime victims 'in the dark' so that it could enter into a plea arrangement designed to prevent the victims from raising any objection," Edwards argued in court documents.
Those familiar with the criminal case against Epstein say the plea deal was extraordinarily lenient, and some suspect his friendship with powerful allies played a role.
One powerful friend of Epstein is former President Bill Clinton, who FoxNews.com first reported took 26 trips around the world aboard Epstein's Boeing 727, dismissing his Secret Service detail for five of the trips.
Virginia Roberts, who claims that at age 15 she was a "sex slave" for Epstein and his friends, and is one of the plaintiffs in the ongoing civil case against the federal government, claims the plane was outfitted with a bedroom for orgies, earning it the name "Lolita Express."
"Epstein required me to describe the sexual events that I had with these men, presumably so that he could potentially blackmail them," Roberts said in an affidavit filed with the court. "Based on my knowledge of Epstein and his organization, as well as discussions with the FBI, it is my belief that federal prosecutors likely possess videotapes and photographic images of me as an underage girl having sex with Epstein and some of his powerful friends."
One key piece of evidence from Epstein's case was released last week by the Forida State Attorney General's Office: a one-hour video showing the Oct. 20, 2005, search of his mansion. The video captured numerous salacious photos of young girls, some totally nude, as well as a photo of a child around 5 years old bending over in a short dress, adorning his walls.
Other Epstein items documented in the police video include a small stuffed teddy bear by his bedside, a professional dental chair and drill set in his bathroom, and Epstein in a photo standing next to a Catholic pope, but not shown are the hidden cameras found on his property.
Whether more evidence comes out now depends on the current lawsuit.
Kenneth Lawson, co-director of the Hawaii Innocence Project and faculty member at University of Hawaii Law School, believes the lawsuit has merit.
"The victims' attorneys are alleging the government conspired with the defendant's attorneys to circumvent their rights," Lawson said. "This flies in the face of the Crime Victims Rights Act, and it shows bad faith on both parties -- the defendant's attorneys and the government attorneys."