Latino pastor once critical of Trump invited to Inauguration Day ceremony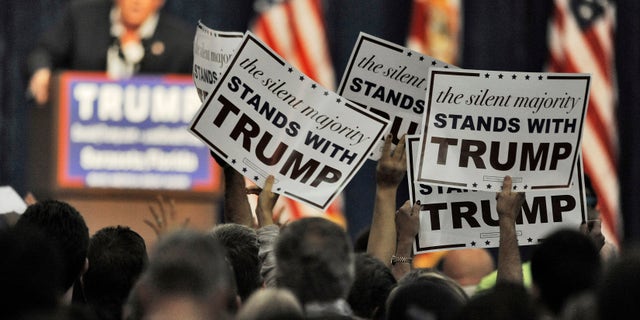 A Latino pastor who at one point condemned President-elect Donald Trump's "deplorable rhetoric on Hispanics" has been invited to attend the Jan. 20 swearing-in ceremony – and he says he is happy to attend.
Rev. Samuel Rodriguez, leader of the largest Hispanic Christian organization in the country, said in statement he has enjoyed getting to know Trump and his team over the last few months.
"As a pastor, I know that faith holds our nation together and I count participating in the Inauguration of our nation's 45th president as not just a patriotic honor, but as a sacred duty," wrote Rodriguez, president of the National Hispanic Christian Leadership Conference (NHCLC).
"We will stand not only before men, but before God Almighty Himself to seek His blessing and guidance. Let us begin now to pray for our new president and his administration, and imagine together a bright future for our exceptional nation."
Rodriguez is among six faith leaders who will participate in the swearing-in ceremony. The other five are prosperity gospel preachers Paula White and Bishop Wayne T. Jackson; Rev. Franklin Graham, son of the evangelist Billy Graham; Roman Catholic Cardinal Timothy Dolan of New York; and the Rabbi Marvin Hier.
Rodriguez has also been critical of Democrats and the Obama administration for failing to fix the nation's immigration system.
"Just as rhetorical demagoguery targeting Mexicans and the lack of affirmation for the Hispanic American community builds a defacto wall between Latinos and the party of the elephant, so do the policies and platform espoused by the party of the donkey," he wrote on NHCLC's website back in August.