Latino non-profit faces questions over big money, involvement in immigrant kids' housing
As debate continues over the Trump administration's "zero-tolerance" immigration policy, questions are being asked about a non-profit group that has collected huge amounts of government money to house and care for thousands of immigrant children being held in the system.
Texas-based Southwest Key Programs has taken in roughly $1 billion in federal contracts since the Obama administration, and is expected to receive about $500 million this year to house and provide services for immigrant children, according to reports.
And Southwest officials receive significant compensation for their efforts. WQAD reported tax filings show Juan Sanchez, the group's founder and CEO, received nearly $1.5 million in 2016 - nearly twice the previous year's salary, of $786,822. His wife, Jennifer, vice president of Southwest Key, received about $280,000 in 2015 in total compensation, WQAD reported.
Sanchez, who according to his biography information grew up in a poor neighborhood in South Texas and went on to receive a doctorate in education from Harvard University, is a well-connected figure in the Latino community. Hispanic Business Magazine ranked Southwest Key number four in its list of the top 25 Latino non-profits in the country several years ago. And the League of United Latin American Citizens honored Sanchez with its "Rise to the Challenge" award.
From 2007 to 2013, Sanchez also served on the board of the former National Council of La Raza (NCLR), which was one of the nation's largest and oldest Latino advocacy groups.
La Raza was at the forefront of fighting for many issues of importance to Hispanics. But it was also long criticized by those who charge that it is racist, and sympathetic to separatist ideology. The group rebranded, and changed its name in 2017 to UnidosUS.
Another board member, Anselmo Villarreal, was on the NCLR board from 2006 to 2012. Villarreal is president and chief executive of Wisconsin-based La Casa de Esperanza, which provides services to immigrants at locations nationwide.
Villarreal has taken high-profile positions against Trump immigration policies, and last month participated in a march against a Wisconsin county's plans to work with federal immigration officials.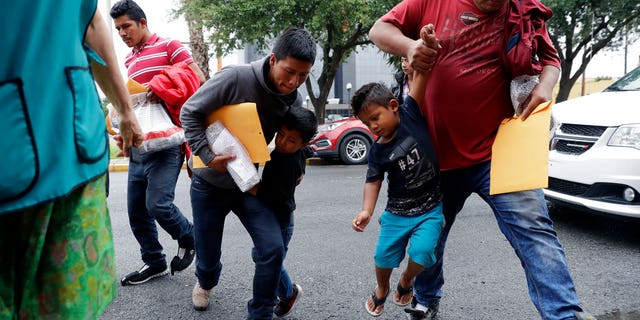 Despite the huge government contracts, Sanchez and Southwest Key Programs stayed on the margins of public awareness - and controversy - until recently. Now the group faces more scrutiny for, among other things, operating the largest licensed shelter for immigrant children in the United States.
A 250,000-square-foot facility at a former WalMart superstore in Brownsville, Texas, today houses some 1,500 boys between the ages of 10 and 17 who illegally entered the U.S. Southwest Key bought the facility in 2016, but its former owners aren't happy with how it's turned out.
"We're really disturbed by how our former store is being used," Walmart said in a tweet on Wednesday. "When we sold the building in 2016 we had no idea it'd be used for this."
Southwest Key holds a total of more than 5,000 immigrant children, about 10 percent of whom are said to have been separated from their families since May, when the new policy was announced. Its shelters for immigrants minors are in Texas, Arizona and California.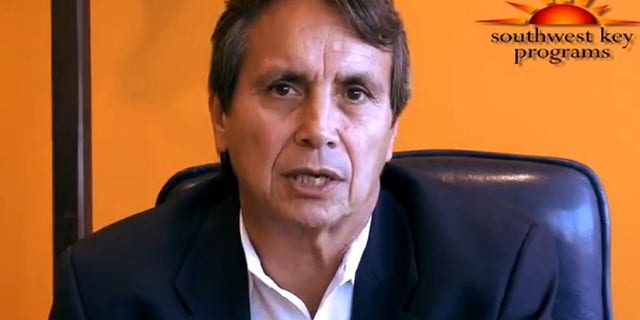 Many Latinos, lawmakers, and immigrant rights activists fuming over the idea that a charity whose image was one of standing up for Latino and underprivileged children is actively involved in the housing of minors. Even Southwest Key's own board of directors are divided over its role.
"It's inhumane to me," Southwest Key's board treasurer Rosa Santis said to the Boston Globe. "I think it's terrible that they're really separating kids from their parents."
Cynthia Valadez, a deputy director at the Austin chapter of the League of United Latin American Citizens (LULAC), told the Globe Sanchez "is enabling the federal government to divide us and imprison us and separate us."
"It is a tragedy that in our own Latino community we have someone who is setting himself up to be a Latino leader who is making money off the imprisonment of children and the suffering that's been inflicted."
In an effort that appeared aimed at the growing criticism, Southwest Key's website now includes a message expressing opposition to the separation of families at the border, and stressing its role in helping children.
"For 30 years, our work in offering youth justice alternatives, immigrant children's shelters, and education has served to improve the lives of thousands of young people," the message said. "We believe keeping families together is better for the children, parents and our communities, and we remain committed to providing compassionate care and reunification."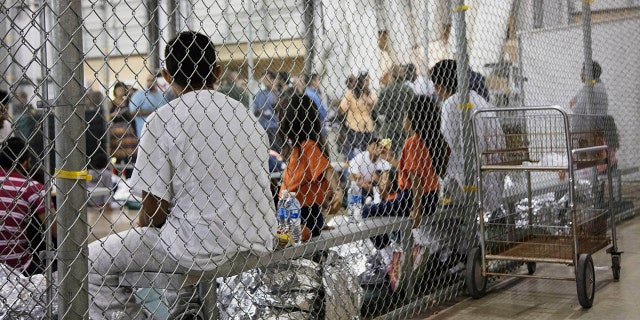 "For every child who has come through our shelter doors, we start on day one to reunite them with their parents or a family sponsor and to provide the kind of service that will help them thrive. This has been our priority for decades."
Efforts by Fox News to interview Sanchez, the CEO, were unsuccessful. He did speak to some media outlets earlier in the week.
"We're not the bad guys," Sanchez told KRGV-TV. "We're the good guys. We're the people taking these kids, putting them in a shelter — providing the best care that we can for them and reunite them with their families."
Sanchez told the Boston Globe there were discussions at Southwest Key about its role in housing children who were in the custody of the U.S. government because of immigration violations. "What we see are kids without families. We don't see policy, we see kids with needs … Our focus is on taking care of the kids."
Sanchez also said there were no plans to curtail his group's activities, despite the criticism.
"If we don't do the work we do, somebody else is going to do the work," Sanchez said. "These are people who do not understand these kids' language or these kids' culture…There would be plenty of other folks who would take this on and not care."
On its website, the non-profit says it "contracts with government agencies and private foundations to operate three types of programs throughout the country: youth justice programs, charter schools for kids in underserved neighborhoods, and shelters for immigrant youth."
Some immigrant and Latino rights groups argued it is better for non-profits such as Southwest Key and religious organizations to take over the day-to-day care of the children than to leave it to private prison management companies.
"Southwest has a track record of caring for kids outside of [the immigration issue]," said Clarissa Martinez-de-Castro, deputy vice president of UnidosUS. "What we're talking about here is that these organizations do not support the immigration and detention policy, they do not lobby the administration to conduct itself in this way."
"They are running a shelter, not a detention center. Their work has always been driven by providing for the welfare of children."
Lupe Torres, director of the Texas chapter of LULAC, told Fox News a Latino-run charity is the best positioned to make the children, who are from Latin American countries, as comfortable as possible given the common language and culture most of staff share with the minors.
"That doesn't mean it doesn't give me discomfort that these children are held in shelters right now," said Torres. "It's a moral issue. But Southwest Key have a program that offers better understanding and sensitivity to these children and they have a humane way of dealing with the trauma these children are going through."