Las Vegas shooter's girlfriend had 'clean conscience,' citizenship questions emerge
Soon after her boyfriend carried out the deadliest shooting in modern United States history, Marilou Danley did not appear to be in a panic, reportedly telling a family member she had a "clean conscience."
"I called her up immediately and she said, 'Relax, we shouldn't worry about it. I'll fix it. Do not panic. I have a clean conscience,'" Danley's brother, Reynaldo Bustos, told ABC News in Manila on Wednesday. Bustos said he called Danley after he heard about Sunday night's massacre, which left 59 people dead and more than 520 injured.
The 62-year-old Flipino-born woman was being questioned by the FBI and Las Vegas police Wednesday in Los Angeles, where she returned to late Tuesday night.
Danley told immigration officials in Los Angeles that she was stressed but gave her word to Las Vegas police that she would return to the U.S. and is keeping her promise. She also claimed she wants to know what happened.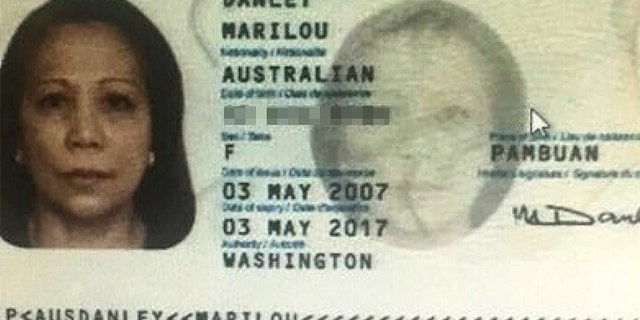 Danley is once again being considered a "person of interest" in the attack that has left police baffled in the search for a motive.
A Philippines immigration official told Fox News that Danley re-entered the U.S. on an Australian passport she acquired during her marriage to Les Darcey, which ended after he died in the late 1990s.
DRAMATIC BODYCAM FOOTAGE SHOWS POLICE RUSHING TO LAS VEGAS HOTEL AS SHOTS RING OUT
It wasn't immediately clear what Danley's status in the U.S. is, but Attorney Maria Antonette B. Mangrobang, spokesperson for the Bureau of Immigration and Deportation of the Philippines, said she is considered to be a "former Filipino or natural-born Filipino who is eligible for dual citizenship."
A Flipino official who spoke anonymously to The Associated Press said Stephen Paddock -- the shooter -- visited the Philippines in 2013 and 2014, staying for five to six days both times.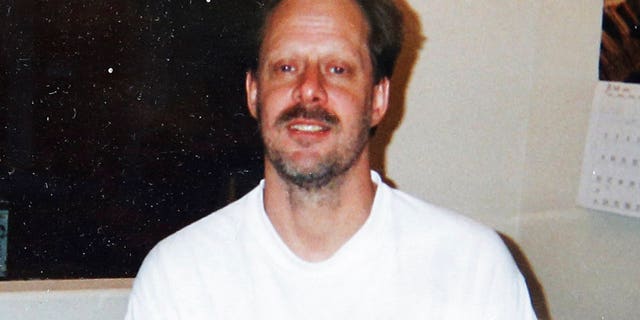 A photo that emerged Tuesday, believed to be from either 2012 or 2013, appeared to show Paddock having a meal at a table with a woman who may be Danley.
"We're happy that she is back here to shed some light and we hope we can eventually discover the reason why [Paddock] went out doing that very tragic thing," Adelio Angelito S. Cruz, the Consul General at the Philippines consulate in Los Angeles, told Fox News by phone Wednesday.
The Philippines Immigration Bureau told The New York Times that Danley had been in the country since Sept. 25, about a week before the attack. Days before the shooting, Paddock transferred $100,000 to the Philippines, a U.S. official told the Associated Press -- but investigators were still trying to trace the money, the official said.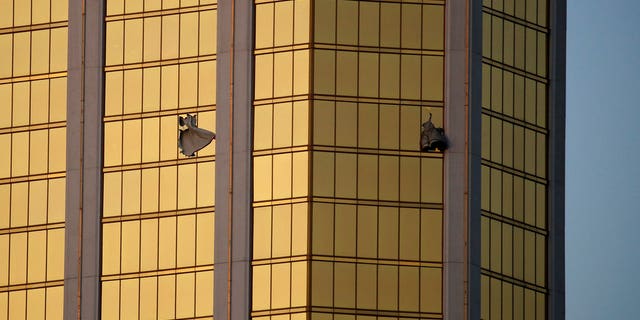 Danley's sisters claimed Wednesday that Danley's visit to the Asian island nation was against her will and Paddock had likely sent her there to get her out of his way while he plotted the murderous rampage.
"She was sent away. She was away so that she will not be there to interfere with what he's planning," one of Danley's sisters told Australian TV station 7 News Sydney, adding Danley had no prior knowledge of what Paddock was about to do.
An Australian citizen, Danley was born in the Philippines and lived in Mesquite and Reno, Nev. with Paddock, who also invested and sold real estate properties as a source of income, the Washington Post reported, citing property records.
Court records indicate Danley may have moved in with Paddock as early as August 2013, while she was still married to Geary Danley, with whom she tied the knot in Las Vegas in 1990. The couple filed for divorce in February 2015 and Marilou Danley listed a Reno apartment owned by Paddock as her address, according to the Washington Post.
MEDIA BUZZ: FACEBOOK, GOOGLE CARRY FAKE NEWS ON LAS VEGAS SHOOTING
Dionne Waltrip, Danley's former stepdaughter, said her father, Geary, traveled around the globe working for FedEx and met Danley overseas.
"I thought maybe he was sick or something, because they were always in the house and the shades were always drawn shut."
"She's probably one of the most happy, outgoing, full-of-life people I've ever known," Waltrip, who lives near Fayetteville, Ark., told The New York Times. "Everyone who has ever met her likes her."
Danley crossed paths with Paddock while working at a casino he frequented outside of Reno, employees told the newspaper.
John Weinreich, a casino host at Atlantis Casino Resort Spa during Danley's employment there – which according to her LinkedIn page was from 2010 to 2013 – said he believed Danley was constantly at Paddock's side, serving him food and giving him tips on which machines may be ripe to dish out cash.
"Then she was just gone one day," he said. "I asked some fellow workers and they said she went off with Stephen."
In Reno, one of her neighbors, Elizabeth Tyee, told The Times that Danley would disappear for months at a time as she accompanied Paddock to casinos. Tyee said Danley would only stay at the retirement community for stretches of no more than 10 days, every three to four months.
She said Danley had a daughter and grandchildren, and, like other neighbors, described the woman as sweet and friendly. But to Tyee, Paddock was more standoffish.
"I thought maybe he was sick or something, because they were always in the house and the shades were always drawn shut," Susan Page, the couple's next-door neighbor, told The New York Times.
Tyee asked Danley this summer if she was moving and she reportedly told her that she and Paddock bought a new home but were not leaving Reno.
Page also talked to the Washington Post and said shortly after Paddock left the house in late August, Danley gathered her belongings in her car and appeared to be leaving the area.
Connie Allred, a retired dental receptionist who took Zumba classes with Danley in Reno, said Paddock's girlfriend traveled overseas several times a year and would visit family in the Philippines and Los Angeles.
"She was always gone," Allred told The New York Times. "She's a hard one to keep track of. We'd be in Zumba and then all of a sudden she would say, 'I'm leaving for a couple months,' and then she'd be back and then she's traveling other places."
Fox News' Mike Cohen, Adam Housley and Greg Norman contributed to this report.