Las Vegas maids want hotels to install 'panic buttons' for workplace safety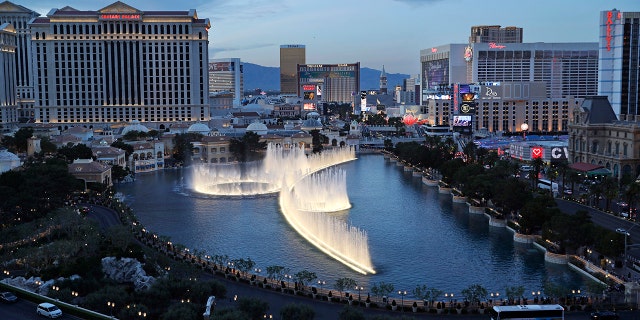 NEWYou can now listen to Fox News articles!
Las Vegas casino-resort operators may have to provide "panic buttons" for housekeepers as they negotiate new union contracts in light of the growing #MeToo movement against workplace sexual misconduct.
MGM Resorts released a statement Wednesday saying it expects to work with the Culinary Union on giving all Las Vegas resort housekeepers access to such alerts in the months to come, noting that "workplace safety is a top priority."
The union's secretary-treasurer, Geoconda Argüello-Kline, said she wants the contract to address safety against sexual misconduct on behalf of more than 14,000 housekeepers working on the Vegas Strip.
"We know what's going on with sexual harassment. No woman should have to go through that," Argüello-Kline said.
The union declined to release data on how many housekeepers have faced threatening situations in Las Vegas hotels in recent years. However, court records provide ample evidence of past incidents.
A 22-year-old man was accused in 2016 of sexually assaulting a housekeeper who was cleaning a bathroom at the Boulder Station hotel-casino.
Another incident involved a 19-year-old man who was arrested in 2011 after a 65-year-old housekeeper was punched in the face and sexually assaulted inside a room at Bally's.
Housekeepers at unionized hotels in New York City have had panic buttons since 2013 — a response to a maid's high-profile sexual assault accusation against Dominique Strauss-Kahn, then-leader of the International Monetary Fund.
In addition to strengthening language against sexual harassment, Argüello-Kline said the union plans to negotiate with companies to protect workers' existing benefits, increase wages, and protect job security against the increasing adoption of technology at hotel-casinos.
"We want the companies to be successful and grow, and we want the workers to have the right share from the company and the fair share, too," she said.
The contracts of Culinary Union members expire at midnight May 31.
The Associated Press contributed to this report.