Knife carried by Navy SEAL in Bin Laden raid fetches $35G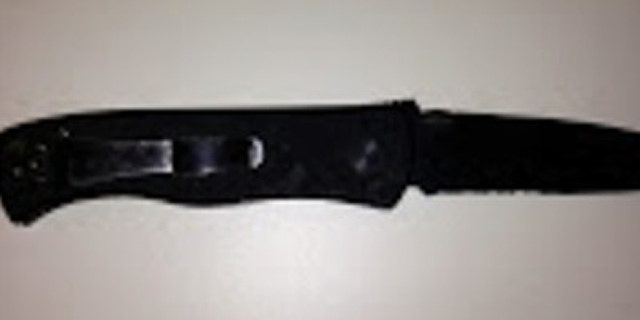 A knife carried by a Navy SEAL during the raid that killed Usama bin Laden sold for more than $35,000 at an auction to raise money for a friend's company that's seeking to help the Afghan economy.
Matt Bissonnette, whose pseudonym is Mark Owen, was given the knife by Emerson Knives prior to the bin Laden mission in Pakistan on May 2, 2011, and carried it on a variety of combat missions. He recently donated it for sale at an auction for Combat Flip Flops, a Washington state-based online store that sells high-end flip-flops it hopes to soon manufacture in Kabul. A winning bid of $35,400 by an unidentified buyer secured the knife, according to 24Fundraiser.com.
"I'm donating the knife because the owner of Combat Flip Flops is a friend and when he told me about this auction and all the good that the money raised was going to go towards, I wanted to help in any way that I could," Bissonnette said.
More than $76,000 was raised during the auction and will now go to Combat Flip Flops, which was started in 2010 by two Army Rangers and a musician from Montana. The company's website says it makes the footwear in Issaquah, Wash., and hopes to expand production to Afghanistan to help fill the economic void left as American troops pull out.
Bissonette, whose true identity was revealed in August, has also written a book about the historic raid, entitled "No Easy Day: The Firsthand Account of the Mission That Killed Osama Bin Laden."
Ernest Emerson of Emerson Knives will also give the winner bidder a letter of authenticity from Bissonnette.
"That is the real deal — Owen is the real guy and this is the real knife," Emerson said.