Killer's manifesto? TV gunman sent bizarre message to ABC after murders
NEWYou can now listen to Fox News articles!
The man who killed a reporter and her cameraman on live television Wednesday is believed to have sent a chilling manifesto to ABC News hours later, calling himself a "human powder keg" and detailing a long list of grievances.
Vester Lee Flanagan, who killed himself along a Virginia highway some time after allegedly faxing the 23-page manifesto to the network news office, blamed his rage on the June 17 shootings of nine black worshipers in a Charleston, S.C., church, grievances he had while working as a reporter with the two victims and discrimination he faced as a gay black man.
"Why did I do it?" read the fax purportedly from Flanagan, who reported for the WDBJ-7 under the name Bryce Williams. "I put down a deposit for a gun on 6/19/15. The Church shooting in Charleston happened on 6/17/15."
"Yes, it will sound like I am angry...I am."
The fax came in at 8:26 a.m., some two hours after reporter Alison Parker and cameraman Adam Ward were gunned down in in Moneta, Va. In it, the writer claimed that the initials of the Charleston victims were scratched onto the bullets used Wednesday. The frightening missive also praised Virginia Tech gunman Seung Hui Cho, calling the man who killed 32 people in a 2007 rampage in Blacksburg, "my boy."
"Yes, it will sound like I am angry ... I am. And I have every right to be. But when I leave this Earth, the only emotion I want to feel is peace...."
Shortly after ABC received the fax, a man claiming to be "Bryce" called the station and said he had shot two people. He apparently told the station that police were after him and hung up. ABC News said it contacted authorities.
Authorities are investigating the manifesto and have not confirmed its author. ABC News said Wednesday that a man claiming to be Bryce Williams called repeatedly weeks ago, saying that he wanted to pitch a story and needed fax information.
The 41-year-old gunman, who died from a self-inflicted gunshot wound, was from California, studied broadcast journalism at San Francisco State and-- after working in various media roles-- joined WDBJ7 as a multimedia journalist in March 2012. A LinkedIn profile for Bryce Williams showed he worked for the station from March 2012 to February 2013.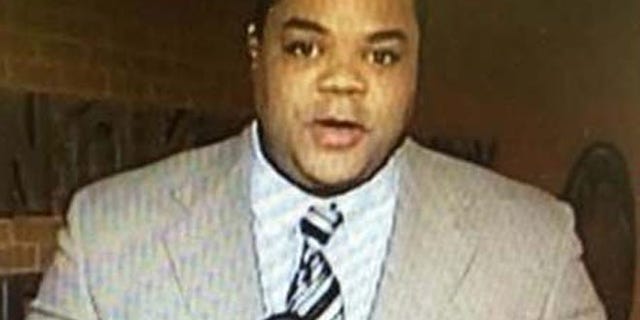 WDBJ general manager Jeffrey Marks said Flanagan had a reputation as being an unhappy man who was difficult to work with. Marks says Flanagan was fired after "many incidents of anger." He said when Flanagan was fired, the station had to call police to escort the man out of the office. A Twitter account linked to Flanagan included accusations that Parker had made racist comments in his presence and Ward had complained about him to human resources, accusations Marks said were not founded.
"We think they were fabricated," the station manager said. Marks said Flanagan alleged that other employees made racially tinged comments to him, but that his EEOC claim was dismissed.
Dan Dennison, now a state government spokesman in Hawaii, was the WDBJ news director who hired Flanagan in 2012 and fired him in 2013.
"We did a thorough investigation and could find no evidence that anyone had racially discriminated against this man," Dennison told the Associated Press. "You just never know when you're going to work how a potentially unhinged or unsettled person might impact your life in such a tragic way."
Parker and Ward were doing a local tourism story at an outdoor shopping mall. The shooting aired live, capturing Parker's screams of "Oh my God," as she fell. Ward fell, too, and the camera he had been holding on his shoulder captured a fleeting image of the suspect holding a handgun.
WDBJ quickly switched back to the anchor at the station, her eyes large and jaw dropping as she said, "OK, not sure what happened there." The station later went live again, reporting on their own station and staff as the story developed.
But Flanagan himself also videotaped the shooting, holding a cellphone as he carried out the methodical murders. His video was later posted on Twitter and Facebook pages registered to "Bryce Williams," showing the shooter walking up to the victims and standing a few feet away while holding the weapon. The three, in the midst of a live TV interview, do not seem to notice the gunman, who doesn't start shooting until Ward points the camera at Parker and her interview subject.
Parker is then seen screaming and scrambling in vain to get away as roughly 15 shots are be heard, including several that were fired after the video goes dark.
The Associated Press contributed to this report.