Kidnapping chase ends in RV catching fire in Texas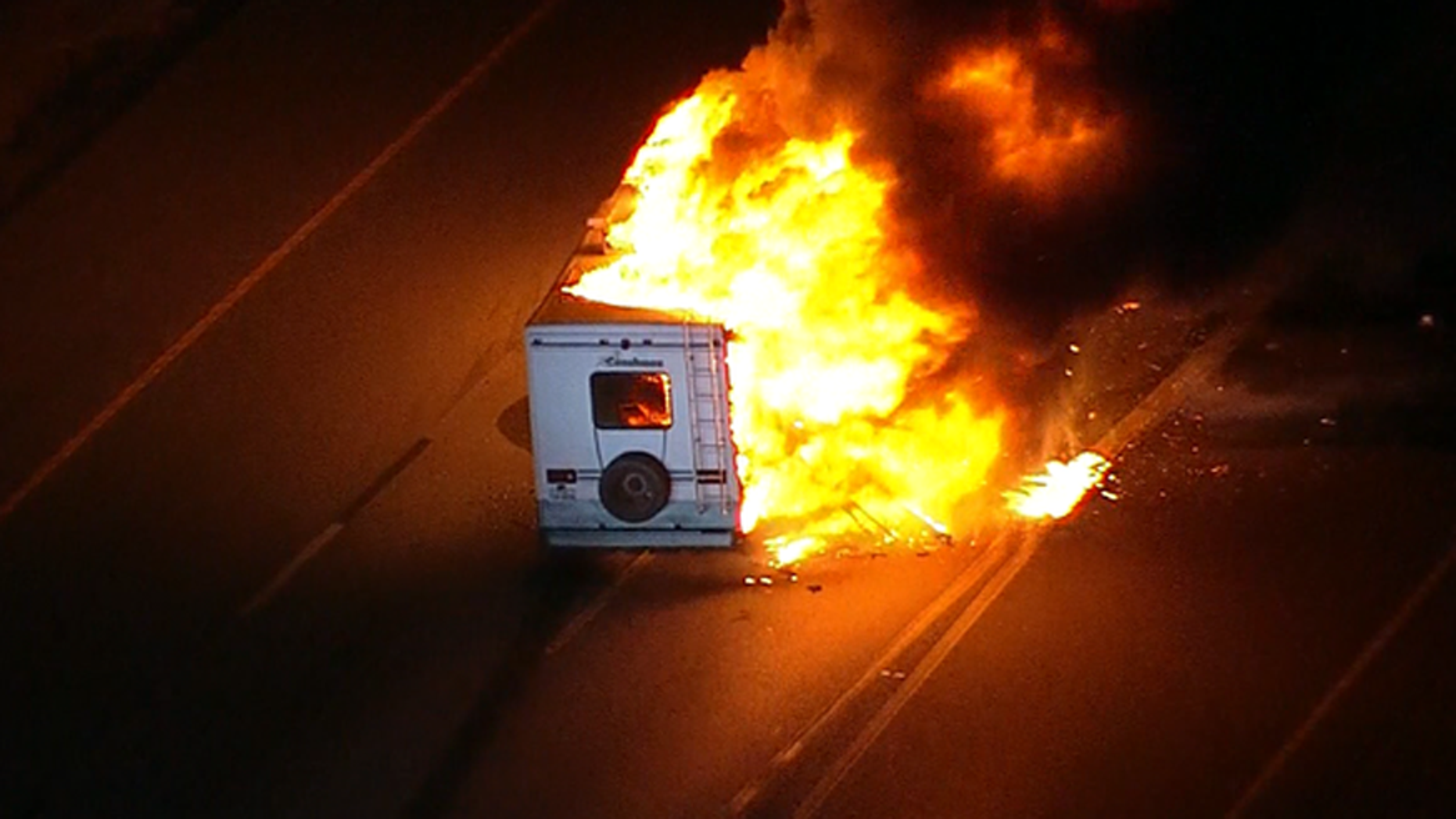 A police chase that went through several cities ended with a fire early Thursday morning. The suspect is now believed to be dead.
Lt. Chris Cook said it started in Hunt County around 2:30 a.m. A man had kidnapped a woman and her two children, ages 1 and 3, and taken off in an RV.
The woman who is possibly his girlfriend was able to text 911 to report that she had been shot three times and needed help.
Officers later spotted the RV in Caddo Mills. He saw the woman jump from the RV as it was going 80 to 90 miles per hour. She was able to speak with police and give them information before she was taken to the hospital in an unknown condition.
COLLEGE RENAMES BUILDING AMID LINK TO RACIAL SEGREGATION
The man led police on a chase on Interstate 30 westbound through Rockwall, Dallas, Grand Prairie and then into Arlington. Police used spike strips to puncture his tires and eventually he drove on just the rims of the RV.
The RV came to a stop and caught fire between Field Road and Cooper Street on I-30 in Arlington. It eventually burned to the ground.
The two children were able to get out safely. Lt. Cook said it appears as though the man let them out of the RV. They were not seriously hurt but were loaded into the back of an ambulance and taken to a local hospital as a precaution.