Kevin Daigle, accused murderer of Louisiana trooper, makes first court appearance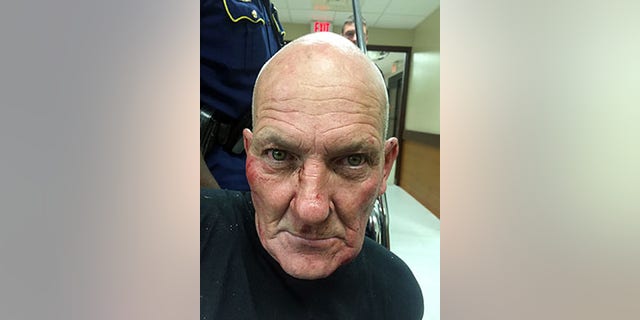 NEWYou can now listen to Fox News articles!
The man accused of killing Louisiana State Trooper Steven Vincent acknowledged Tuesday morning during his first court appearance that he would likely face the death penalty if convicted of first-degree murder.
Kevin Daigle, 54, is alleged to have shot Vincent in the head with a sawed-off shotgun on Sunday as Vincent was walking toward Daigle's truck, which had stopped in a ditch. The trooper died the next morning from his injuries.
Daigle is charged with first-degree murder of a police officer and aggravated battery, according to KPLC.
The court appearance was a 72-hour right-to-counsel hearing at Calcasieu Correctional Center. A public defender has been appointed to represent Daigle, who is also a suspect in the killing of his roommate, who was found dead Monday but may have died earlier.
KPLC reported the hearing took place in a small room to the side of a larger courtroom where numerous other inmates were making court appearances. The district attorney's office has not decided whether to seek the death penalty. The case will be presented to a Calcasieu grand jury in the days ahead, KPLC said.
Daigle has been booked into jail at least 12 times since 1987, stemming from incidents involving theft, drugs, DWI, arson and assault, according to KPLC. He was charged with battery of a police officer in 2003.