Kentucky woman lights husband on fire after seeing him talk to another woman, cops say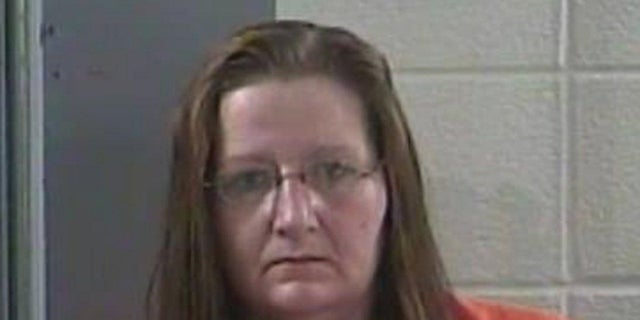 A Kentucky woman was arrested and charged with first-degree assault after reportedly setting her husband on fire Monday after she caught him speaking with another woman.
Vera Wooten, 40, poured gasoline on her husband, John Wooten, and lit him ablaze after she reportedly found him talking to another woman outside their home in Corbin, according to WKYT-TV.
MAN ALLEGEDLY ATTEMPTS TO STRANGLE WOMAN AT KENTUCKY CEMETERY, BLAMES PERSONALITY CHANGE
Wooten's neighbors told The News Journal the woman became jealous and angry after she saw her husband in a car talking to a female neighbor.
Wooten reportedly attacked her husband and beat him before setting him on fire, according to the Daily News.
The Laurel County Sheriff's Office said Wooten drove her husband to the hospital for treatment.
John Wooten was flown to a Cincinnati hospital in critical condition, with burns on more than 50 percent of his body.
MCDONALD'S CUSTOMER JUMPS OVER COUNTER, PUNCHES EMPLOYEE IN FACE OVER FRY ORDER
"The gist of the information that she gave to deputies was that it was an accident," Deputy Gilbert Acciardo told The News Journal.
Wooten is being held in the Laurel County Detention Center. It's unclear if she has a lawyer.
The sheriff's office is investigating.
The Associated Press contributed to this report.