Kentucky cops free raccoon's head from peanut butter jar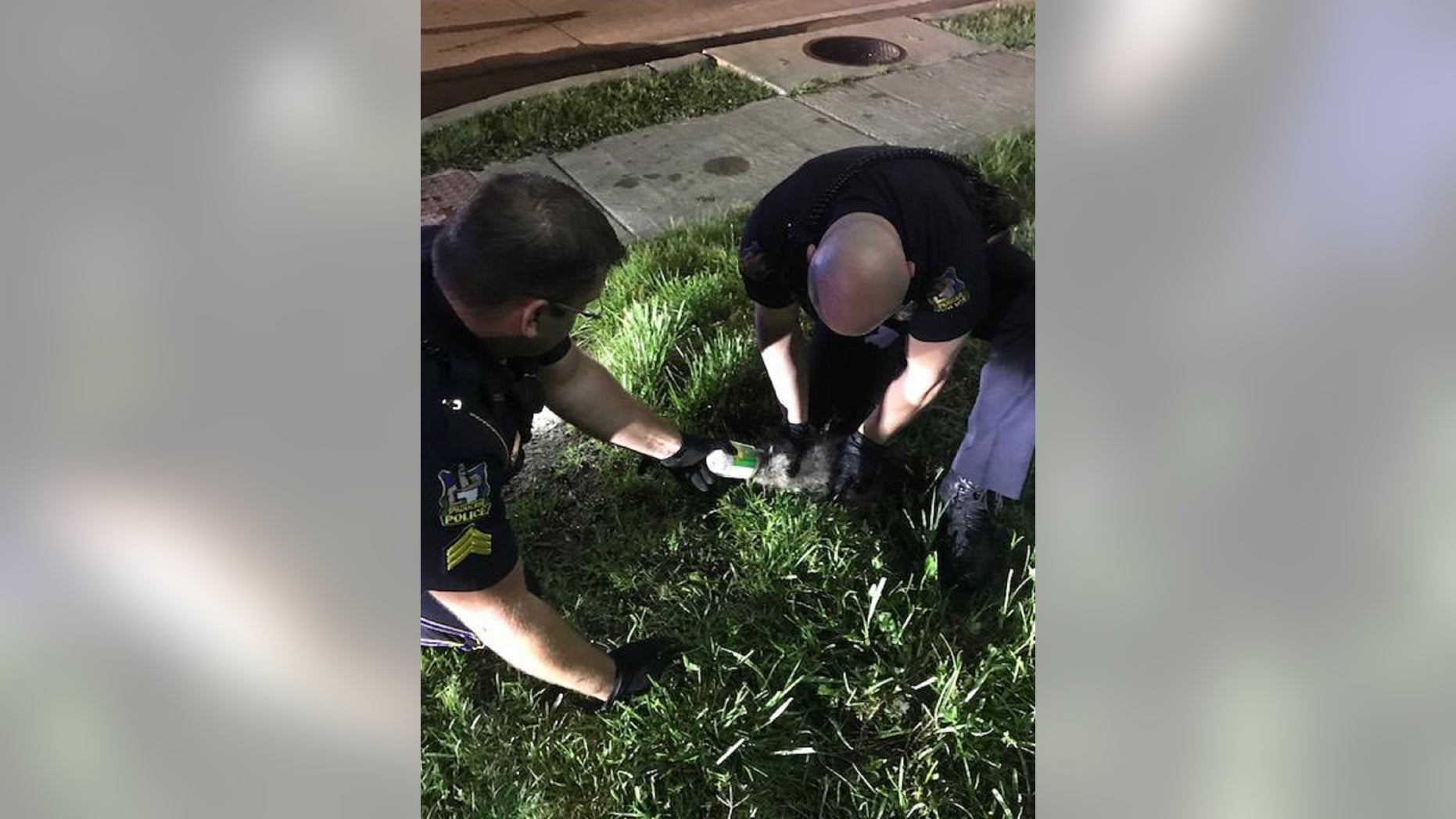 A raccoon in Kentucky could have been in an "aw-fur" situation without the help of police early Sunday.
Police in Paducah helped free a critter that was running around with its head trapped inside a peanut butter jar.
Authorities shared photos of the rescue on Facebook and described the "close encounter of the raccoon kind."
Sgt. Shawn Craven told Fox News he was out driving when he noticed what he thought was just a raccoon crossing the street.
He looked in his rear-view mirror and noticed the animal hit a curb head-first — so he turned around and made a call over the radio.
The raccoon, he said, turned out to have its head stuck in a jar. Officer Steve Thompson later arrived at the scene to witness the sticky situation.
Thompson "corralled the disoriented little guy," police said, noting that he and another sergeant tried getting the jar off.
The jar was eventually loosened — and the racoon raced off.
"He promptly ran off without so much as a thank you," authorities quipped.
VIDEO SHOWS MOMENT WHEN MISSING TODDLER FOUND IN GEORGIA WOODS
Multiple commenters congratulated police for the rescue.
"Shows their hearts great job," one Facebook user wrote.
"Thanks officers! Makes my heart soar for the type of people here where I call home," another added.