Keel laying held in Rhode Island for new Navy submarine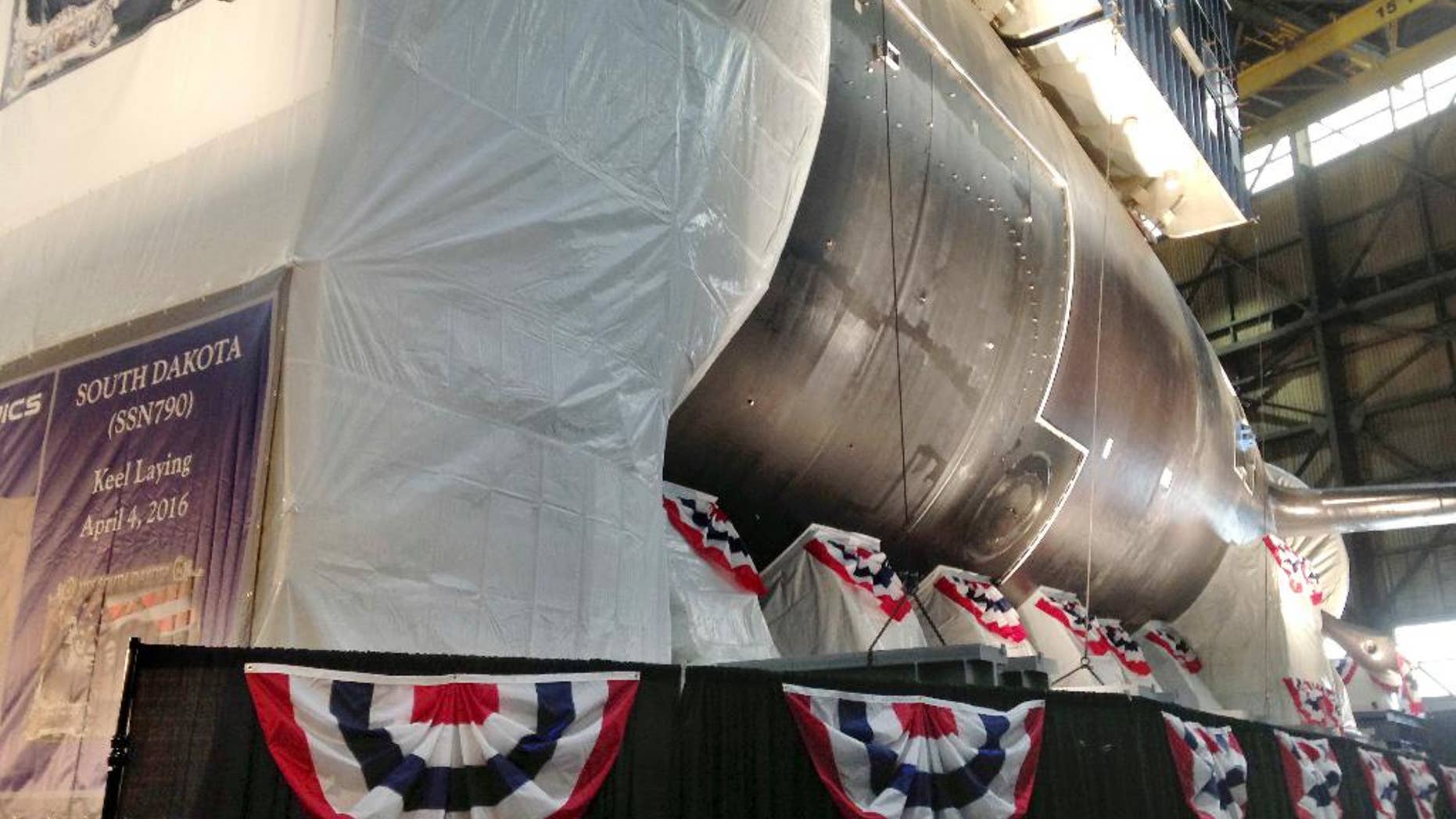 NORTH KINGSTOWN, R.I. – The keel has been laid for the future USS South Dakota, the nation's 17th Virginia-class attack submarine.
The milestone was marked in a ceremony Monday at the Rhode Island manufacturing plant for General Dynamics' Electric Boat.
The submarine's sponsor is Deanie Dempsey, wife of former Joint Chiefs of Staff Chairman Martin Dempsey. She says she's thrilled to start a relationship with the submarine and crew.
In a Navy tradition, Dempsey wrote her initials on a metal plate to be mounted on the submarine, which is being built in modules. It doesn't have a traditional keel running the length of the vessel.
Martin Dempsey says the "merging of men and machines" is remarkable.
Groton, Connecticut-based Electric Boat and Newport News Shipbuilding in Virginia are building the South Dakota.