Katie Quackenbush, 26, accused of shooting homeless man who argued about her Porsche, was aspiring singer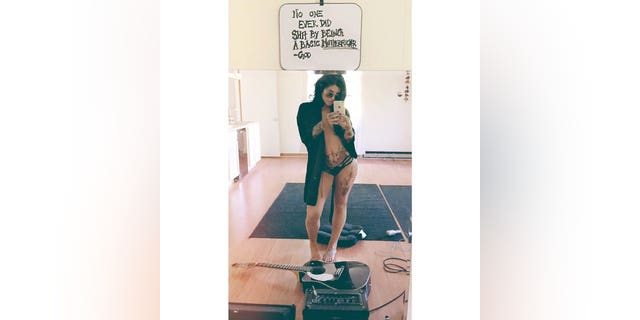 The attorney for a Tennessee woman who allegedly shot a homeless man who asked her move her Porsche in Nashville last month claims the man has a history of threatening locals.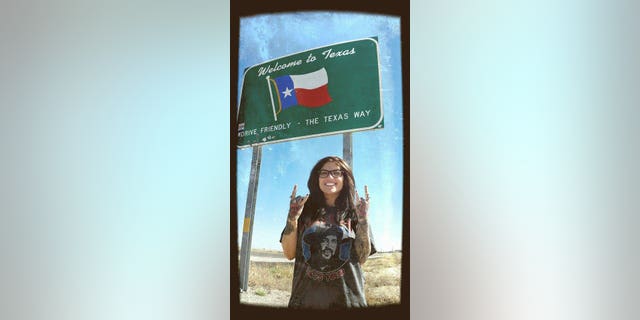 Peter Strianse, who is representing 26-year-old Katie Quackenbush, said attorney Brian Manookian contacted her father and said he had installed security cameras around his office because the man had been accosting employees "in this same menacing and threatening way" for about a year, The Tennessean reported.
Strianse said Manookian also had surveillance tapes of the August 26 shooting of Gerald Melton, near Nashville's Music Row, but hadn't seen the videos yet. Metro police spokesman Don Aaron told the newspaper that he wasn't aware of any footage.
Quackenbush, an aspiring rapper and country singer, meanwhile, appeared to update the description of one of her music videos on YouTube to blast media coverage of the case.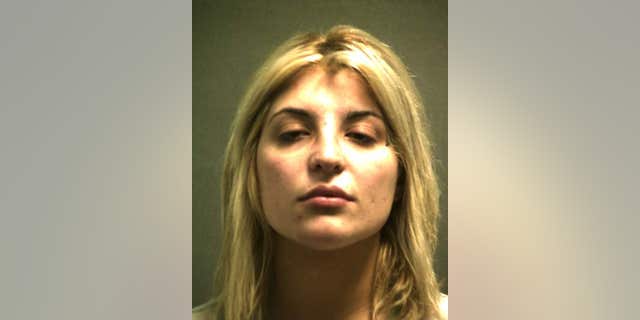 "MEDIA LIES - SO MANY FACTS ABOUT THE CASE NOT BEING SHOWN ON MEDIA. INSTEAD OF JUDGING HOW ABOUT YOU LOOK INTO MORE INFORMATION. IM NOT A BAD PERSON," read a rant posted underneath the video.
Metro Nashville Police said Melton was disturbed by exhaust fumes and loud music coming from Quackenbush's Porsche SUV while trying to sleep at 3 a.m. and asked her to move the vehicle.
Police said the two got into an argument and began yelling at each other before the young woman left the car and shot Melton twice. Quackenbush, charged with attempted murder, fled the scene with another woman.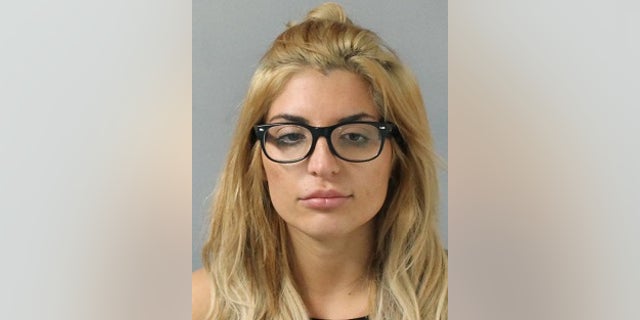 HOLLY BOBO MURDER TRIAL: PROSECUTORS DESCRIBE CHILLING DETAILS IN DEATH OF TENNESSEE NURSING STUDENT
However, the woman's father, Jesse Quackenbush, an attorney, disputed the police account and said his daughter fired the shots in self-defense as a warning, The Tennessean reported.
Quackenbush said Melton was threatening the two women and made inappropriate remarks.
"She didn't try and kill this guy," Jesse Quackenbush said. "She had no intention of killing him. She didn't know that she hit him."
"He comes up to their window and starts screaming in their window various threats, and something about turning their music down and that he couldn't sleep," Jesse said.
Quackenbush, a mother of a five-year-old son, shot at Melton with her eyes closed, her father said.
TEEN SHOOTS, KILLS MOTHER FOR NOT LETTING HIM KEEP PUPPY, POLICE SAY
"I think she felt threatened, because she was threatened," Strianse told The Tennessean. "She was dealing with somebody that came out of an extremely dark street in the early morning hours who comes out of nowhere and is banging violently on the car window. Somebody who appears to be either deranged, somebody who may be on some sort of drug, who seems completely unhinged, and that's why she reacted the way that she did."
Melton remains hospitalized with critical injuries. WSMV reported that Melton is a skilled guitarist and singer, and it obtained a video of him performing in December 2016.
"I had no clue that he was as talented as he was," said Sharon Corbitt-House, who, according to The Washington Post, manages big-name artists on Music Row.
Corbitt-House told WSMV she had launched a crowdfunding page to help Melton move into temporary housing but he was soon living on the streets again.
Quackenbush was bonded out of a local jail on a $25,000 bail, with her court appearance set for Oct. 6, WSMV reported. The Daily Mail reported that Quackenbush was arrested in 2013 for assault after a disagreement with her mother but the charges were dropped.
The Associated Press contributed to this report.