Kansas removes all inmates from county jail after 4 escape; 2 remain at large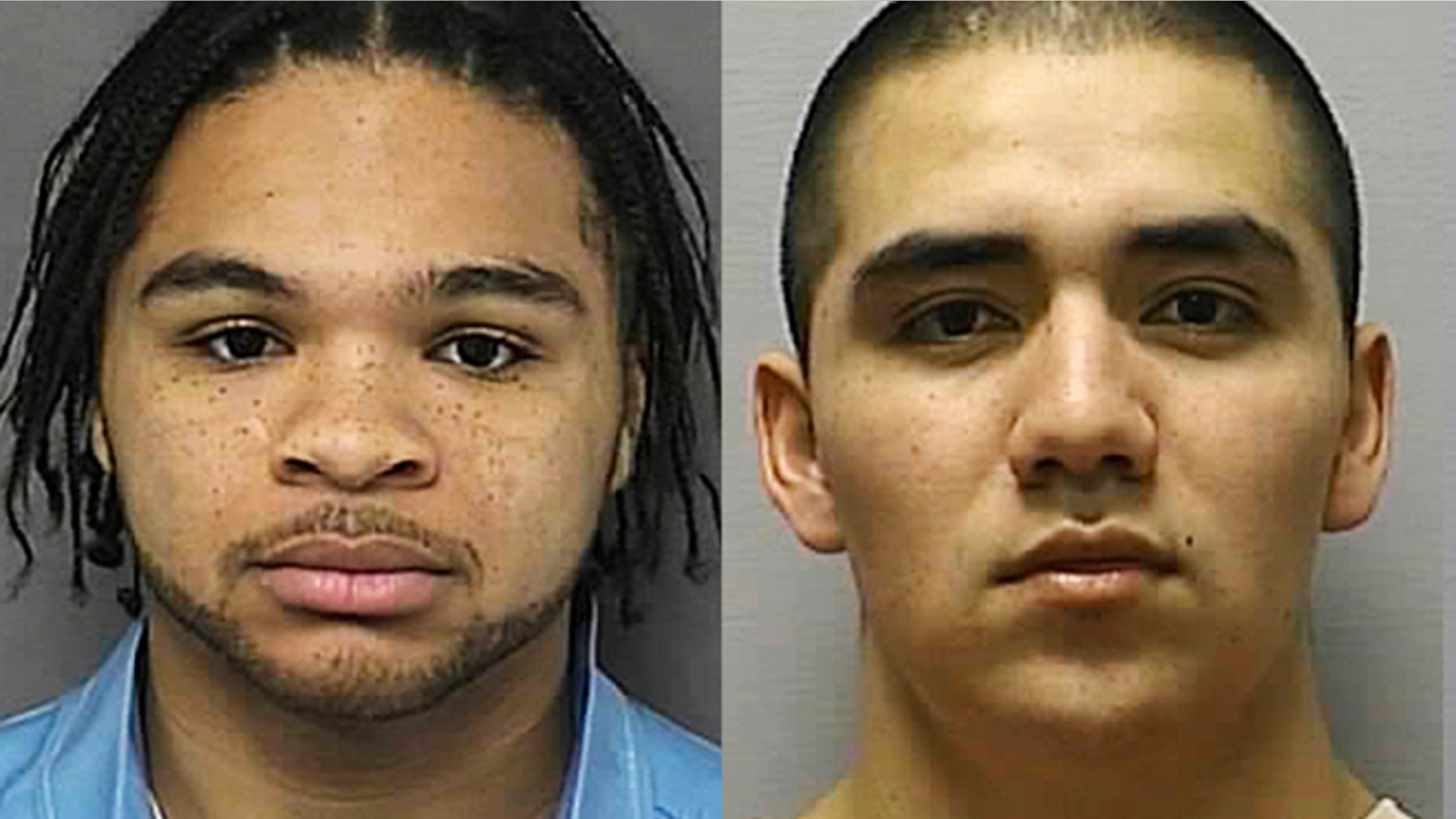 TOPEKA, Kan. – All Kansas prison inmates have been moved back to a state facility after four escaped from a county jail, including a convicted murderer who remains at large, the Department of Corrections said Thursday.
The remaining 18 prison inmates who were being held in the Ottawa County Jail because of prison overcrowding have been returned to the state prison in Ellsworth, department spokesman Jeremy Barclay told The Associated Press exclusively.
Barclay said the temporary decision was made after four inmates escaped Wednesday morning from the jail in Minneapolis, a small town about 120 miles west of Topeka. The prison in Ellsworth is about 50 miles southwest of the jail.
Two of the four inmates who escaped were apprehended Wednesday, one after he turned himself in at a Walmart in Nebraska. The other two, 22-year-old inmates Santos Carrera-Morales and Eric James, remained missing Thursday. Carrera-Morales was convicted of first-degree murder in connection with two killings in 2007.
The department said that as of Wednesday, it housed 88 male inmates in five county jails under contracts paying the counties an average of $40 a day per inmate. County lockups apply to the state but must pass an inspection that includes a review of training and facilities.
"We are reassessing our jail placement in Ottawa County right now, just during this period," Barclay said. "This is an interim step while the investigation is taking place."
Barclay also said the department has had informal internal discussions about providing supplemental training to staffers at county jails that house state inmates.
Police warned that James and Carrera-Morales should be considered armed and dangerous, and that they may not be traveling together. Authorities acknowledged they were not sure where they might be headed but that they could be in or near to North Platte, Neb., after another inmate turned up there.
Drew Wade, 21, had traveled in a stolen minivan to the western Nebraska town and was alone when he gave himself up about 13 hours after the jail break, police said. Wade told North Platte police that he had phoned his father, and that his father persuaded him to turn himself in.
"He walked into the local Walmart," said police Sgt. Gary Hovey. "He approached the manager and asked him to call the police."
Hovey said Wade told North Platte police: "They all went in separate directions after they got out."
The inmates, armed with homemade knives, overpowered guards at the Kansas jail after complaining about a broken water line in the holding cell area, Ottawa County Sheriff Keith Coleman told The Salina Journal. Coleman, who didn't respond to a phone call by The Associated Press on Thursday, said the inmates were able to open the cell doors and make their way outside. The guards suffered only minor injuries.
Carrera-Morales was 17 when he and two other people were convicted of first-degree murder for the deaths of a teenager and a young man in Sedgwick County in March 2007. Police in Wichita, where Carrera-Morales has ties, said all were gang members.
James was convicted of aggravated robbery, burglary, kidnapping and criminal damage in February 2008, while Wade was convicted of robbery and aggravated battery, according to online prison records. Records also show the three had numerous disciplinary issues while behind bars.
Twenty-two inmates were transferred from Ellsworth in January to help alleviate overcrowding — a prickly issue in Kansas. Barclay said transfers are decided case-by-case. Wade, James and Carrera-Morales had medium-security status, based on individual evaluations when they entered the prison system, he said.
Overcrowding in Kansas' prisons has been exacerbated in recent years by closures and budget cuts. Inmate counts earlier this year showed men's prisons are housing 8,635 inmates, 266 over capacity.
The Department of Corrections wants to purchase a boys' home at the Ellsworth prison to provide 95 additional beds.
"We'd better get that done because, apparently, farming them out doesn't work," said Senate Majority Leader Jay Emler, a Republican whose district includes the prison.
___
Associated Press reporters John Milburn in Topeka, Kan., and Bill Draper in Kansas City, Mo., contributed to this report.