Kansas dog with 'anti-squirrel agenda' cannot run for state's governor, officials say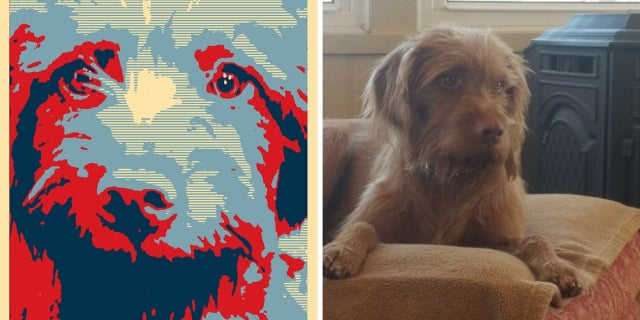 A dog can be man's best friend -- but not its governor, the Kansas secretary of state's office said.
Angus P. Woolley, 3, a Wirehaired Vizsla, was entered in the state's gubernatorial race by his owner, Terran Woolley, last week after he found anyone can run, the Kansas City Star reported.
Woolley of Huchingson, Kan., told Hutchinson News he filed the paperwork to make Angus a candidate after he discovered there were no electoral rules specifying a criteria for who can run for Kansas governor. He decided to put in Angus' name after he saw a few teenagers were running for the office.
KANSAS FATHER FIGHTING DEPORTATION NOW HELD IN HAWAII
"Basically, I was reading some stories about the young teenagers that were entering the governor's race and I thought, 'I wonder what it takes to be in the race,' and I thought, 'I wonder if my dog, Angus could run,'" Woolley told KWCH.
However, Kansas Secretary of State Kris Kobach's office quashed the canine's candidacy.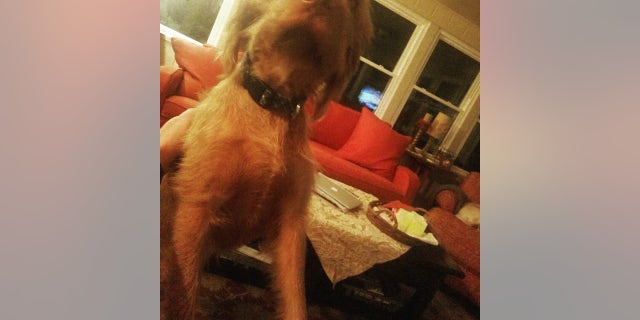 "A dog will not be allowed to file and put its name on the ballot," Bryan Caskey, the director of elections for the secretary of state's office told Hutchinson News.
Kobach is also running for governor in 2018.
CHEMIST WAS ON PLANE BEING DEPORTED WHEN JUDGE GRANTED STAY
Kansas lawmakers were considering legislation that would change the state's requirements on who could run for office. Republican Rep. Blake Carpenter said the bill "would place some requirements on who can run for governor."
"I'm glad, I guess, a dog wasn't allowed onto the ballot because that just...makes no sense," he told the Kansas City Star.
If Angus was allowed to run, he would have promised citizens "soft couches, Tempur-Pedic beds, free-for-life universal chuck-it ball supplies and a completely anti-squirrel agenda," his Facebook page stated.
If he had won, Angus would have appointed his siblings Babe and Max as lieutenant governor and secretary of state, respectively.
Woolley said he believed his pup would have been a great governor.
"I do believe that he is a caring, nurturing individual who cares about the best for humanity and all creatures -- other than squirrels," he said.