Kansas boy reportedly suspended from school over wearing purse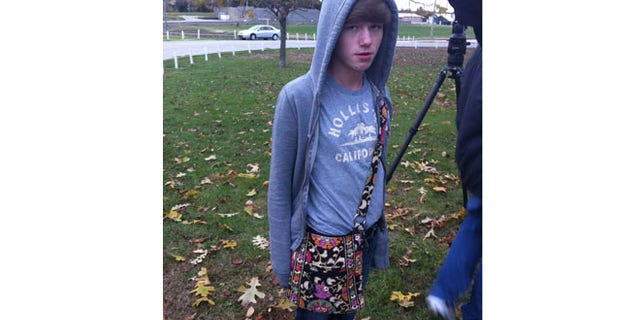 The mother of a Kansas teen who says he was suspended over refusing to take off his purse says her son was discriminated against because girls at the school are allowed to wear them, KCTV.com reports.
"I don't think everyone should be treated differently," Skylar Davis, the teen at Anderson County Senior-Junior School, told the station. "Everyone should have the same privileges."
The school did not comment to the station's inquiry.
Davis reportedly says he was called down to the assistant principal's office and was told to remove the colorful Vera Bradley bag draped over his shoulder. He refused—his mother told the station he had been wearing the purse since August—and says he was suspended.
Davis' mother says she stands by her son, but says the school told her that the suspension would not be lifted until he stops wearing the purse.