Justine Damond's family sues officer, partner, city in death of Australian woman killed by Minneapolis cop
NEWYou can now listen to Fox News articles!
The family of Justine Damond, the 40-year-old Australian woman who was killed by a Minneapolis officer after she called 911 to report a possible assault, has sued the officer, his partner and the city.
In the lawsuit filed Monday in U.S. District Court, Damond's family alleges her civil rights were violated when she was shot July 15, 2017 by Officer Mohamed Noor, who they said was inexperienced and unfit for duty.
Damond's family also accused the police department's leadership at the time and Noor's partner, Officer Matthew Harrity, of "conspiracy to cover up the true facts surrounding the killing of Justine," the Star Tribune reported.
OFFICER WHO FATALLY SHOT JUSTINE DAMOND CHARGED WITH MURDER, TURNS HIMSELF IN
The others named in the lawsuit include Janee Harteau, police chief at the time of the shooting; Police Chief Medaria Arrandondo, assistant chief when Damond was shot; and the city of Minneapolis.
The family is seeking an undisclosed amount of money in damages.
Damond was fatally shot just minutes after calling 911 to report a possible sexual assault in the alley behind her home. Her death drew international attention, cost the police chief her job and forced major revisions to the department's policy on cameras.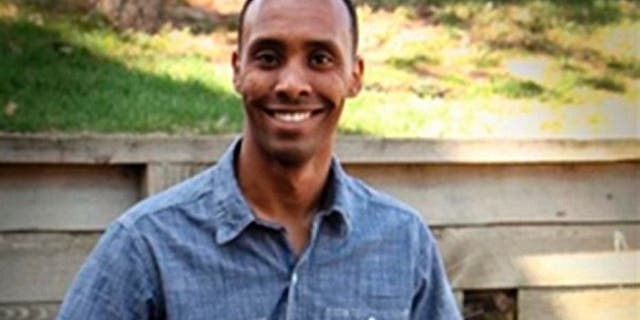 Noor, a 32-year-old Somali-American, is facing criminal charges in connection to the shooting. He was terminated from his job after the charges were filed.
MINNEAPOLIS COP ACTED 'RECKLESSLY' IN FATAL SHOOTING OF AUSTRALIAN WOMAN, PROSECUTOR SAYS
Prosecutors allege Noor was in a squad car's passenger seat when he shot Damond through the driver's side window. They say there's no evidence Noor encountered a threat justifying deadly force.
Noor's attorneys have said he will plead not guilty at the criminal trial and will argue he used "reasonable force" that night.
Harrity, who has returned to duty, reportedly told investigators he heard a loud noise and feared for his life in the moment leading up to the shooting, the Star Tribune reported.
The officer "perceived his life was in danger, reached for his gun, unholstered it and held it to his rib café while pointing it downward," the charges filed against Noor read.
COP WHO SHOT JUSTINE DAMOND, WAS 'HIGHLY CELEBRATED' BY MINNEAPOLIS MAYOR IN 2015
Robert Bennett, the Damond family's attorney, was expected to hold a news conference Monday afternoon.
City Attorney Susan Segal has not publicly commented on the lawsuit, only telling the Star Tribune in an email Sunday night that "any matter involving a death is tragic. I cannot comment on the complaint on this case until I have received a copy of it."
The Associated Press contributed to this report.