Jury convicts 5, acquits 3 in massive gang-led scheme of sex, drugs, money at Baltimore jail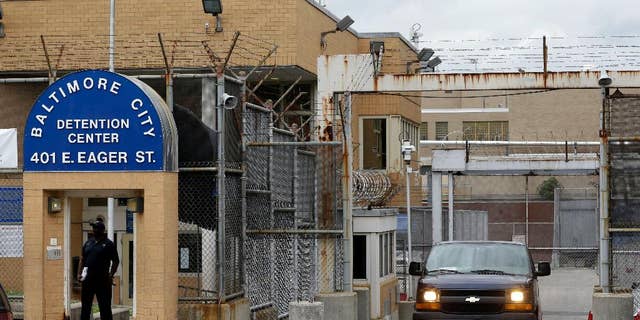 BALTIMORE – Three jail workers and two inmates have been convicted in a massive corruption scandal at the Baltimore jail that prosecutors say involved gang members running the jail instead of guards.
Prosecutors say the scheme inside the state-run jail was led by a gang leader who impregnated four guards and testified that guards were willing to smuggle drugs and cellphones into the jail in exchange for money.
The defendants convicted Thursday were part of a sweeping 44-person indictment handed down in 2013. Thirty-five people pleaded guilty, including Tavon "Bulldog" White, whom prosecutors described as a Black Guerilla Family gang commander and the architect of the conspiracy.
A news conference was planned for Thursday afternoon to discuss the verdicts.