Jurors shown photos allegedly taken moments before Arizona woman kills boyfriend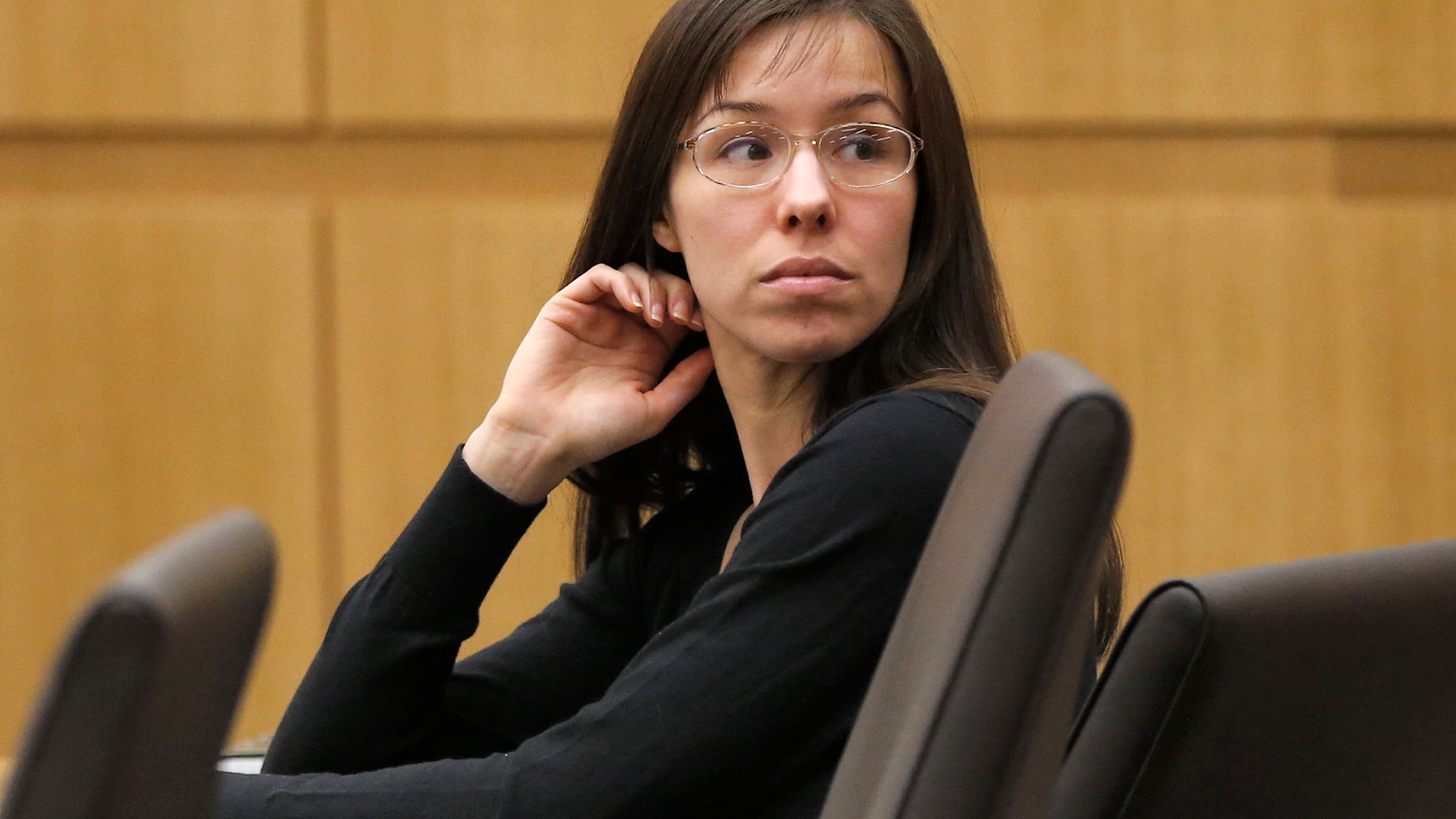 PHOENIX – Jurors have been shown graphic pictures said to be taken moments before a suburban Phoenix man was killed in his home, allegedly by his girlfriend.
Jodi Arias could become the fourth woman on Arizona's death row if she's convicted in the June 2008 killing of 30-year-old Travis Alexander of Mesa.
On Monday, the jury in Arias' murder trial was shown several photos of Alexander in his shower. One picture showed what appeared to be a bloody body on the shower floor.
Prosecutors allege the 32-year-old Arias shot Alexander in the face, stabbed him 27 times and slit his throat, then left him in a shower in his home. They say the actions were those of a jealous woman who brutally attacked Alexander after he tried to end their relationship.
Arias claims Alexander was abusive and that the killing was in self-defense.