Jurors in Aaron Hernandez murder trial won't hear gun, ammo evidence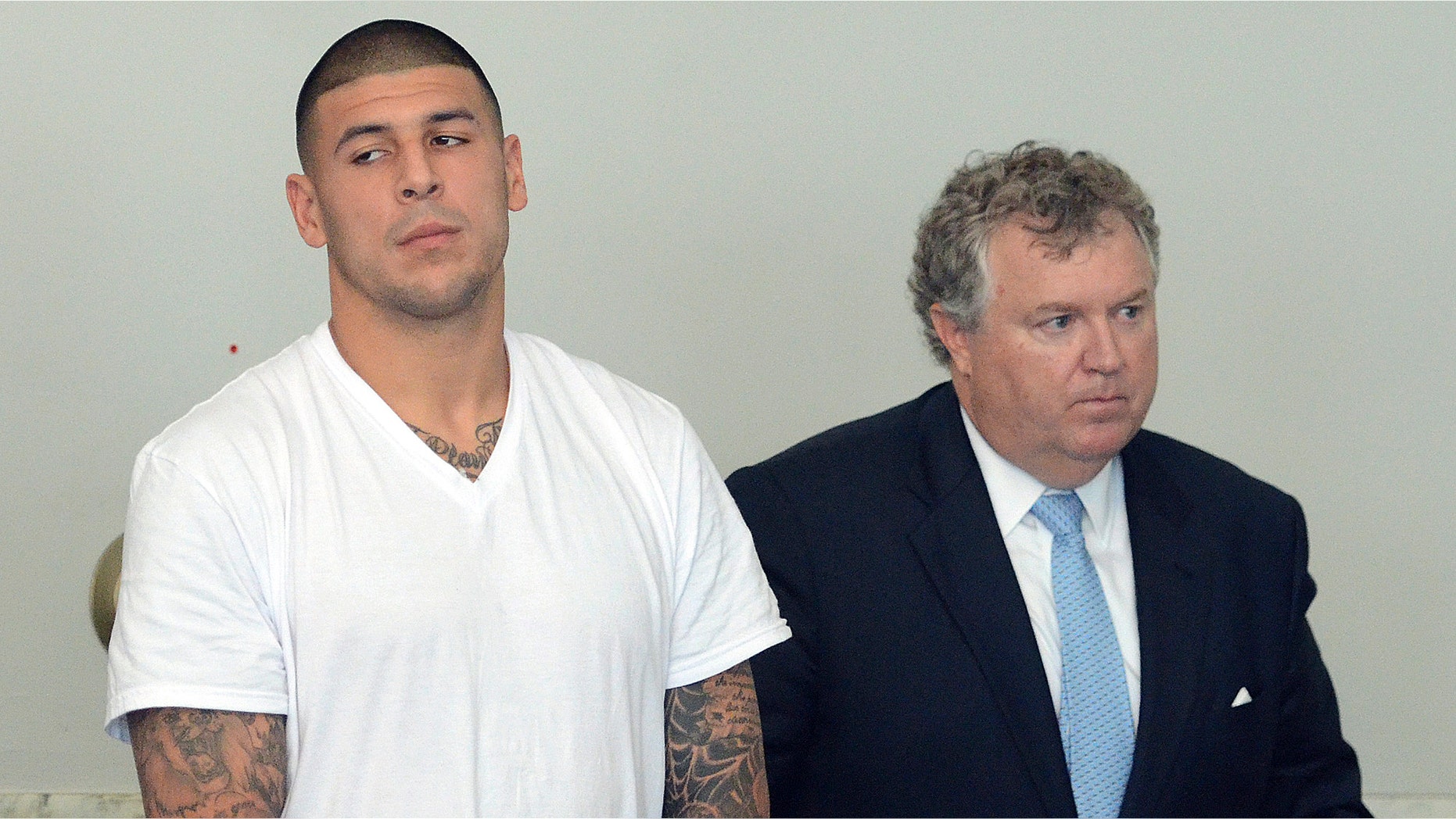 Prosecutors reportedly ended their fight Wednesday over some firearms evidence in the murder case against former New England Patriots tight end Aaron Hernandez, a development that comes less than a week before a judge was set to determine its admissibility in court.
The decision, outlined in several court filings, means jurors won't hear that detectives found four boxes of .45-caliber ammunition in an apartment rented by Hernandez in Franklin, Mass. Jurors also will not hear that detectives found a loaded magazine for a .45-caliber Glock pistol in a Hummer registered to the former NFL standout, FOX Sports reports.
The development could be significant when Hernandez's trial begins on Jan. 9 for the 2013 murder of Odin Lloyd, a semi-pro football player who was fatally shot less than a mile from the former Patriot's home in North Attleboro. Lloyd was dating the sister of Hernandez's fiancée.
Prosecutors have never located the pistol believed to have killed Lloyd, but they've said in court they know it was a .45-caliber Glock due to the unique marking the weapon makes on shell casings.
Gregg Miliote, a spokesman for Bristol County District Attorney Sam Sutter, declined to discuss the filings. Messages left Wednesday by FOX Sports for Hernandez's three attorneys were not returned.
Hernandez also faces separate murder and assault charges in connection to the July 2012 killings of Brian de Abreu, 29, and Safiro Furtado, 28, and wounding of a third man at a Boston intersection. That trial is scheduled to begin on May 28, but is likely to be postponed.
Hernandez's cousin was sentenced Tuesday to two years of probation after pleading guilty to contempt for refusing to testify before the grand jury that indicted Hernandez in the 2012 killings.
Tanya Singleton, of Bristol, Conn., changed her plea to guilty during a hearing in Boston. Singleton has been battling a recurrence of breast cancer, which her lawyer says is incurable and cannot be adequately treated if she is in jail.
The Associated Press contributed to this report.