Judge to decide on handling of key Steve Powell evidence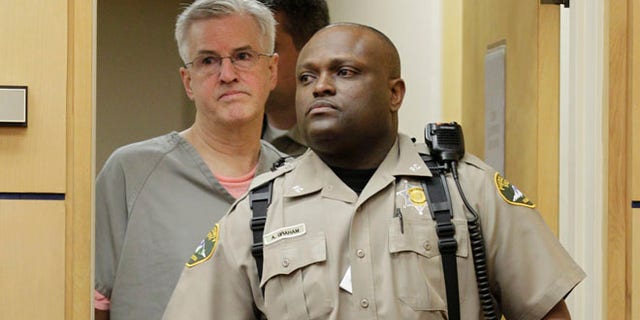 NEWYou can now listen to Fox News articles!
TACOMA, Wash. – A Washington judge is preparing to decide whether prosecutors can use evidence gathered in Steve Powell's voyeurism case.
Judge Ronald Culpepper will hold a hearing Tuesday morning in which he will rule on Powell's motion to suppress the evidence. The items gathered as part of a search of Powell's home last year are crucial to the prosecution's case.
Powell's attorneys argued Monday that the warrant was a fishing expedition designed to gather general evidence against Susan Powell's husband, Josh. He called the warrant illegal.
Prosecutors say the warrant was necessary for investigators who were trying to solve Susan Powell's 2009 disappearance. Josh Powell killed himself and the couple's two young children earlier this year.
Authorities said the warrant uncovered thousands of images of females being videotaped without their knowledge.