Judge rules against billionaire in beach dispute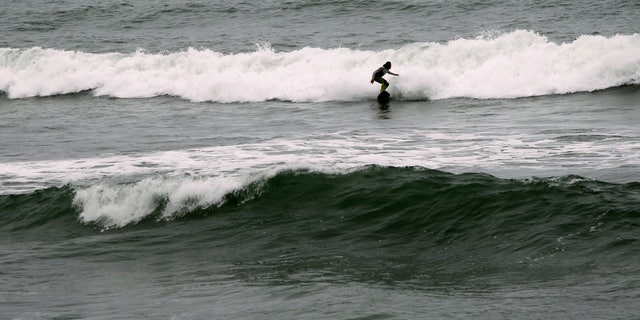 NEWYou can now listen to Fox News articles!
REDWOOD CITY, Calif. – A Northern California judge ruled Wednesday against a Silicon Valley billionaire who had shut down public access to a beach beloved by surfers and swimmers, ordering him to reopen his private road to the beach.
San Mateo County Superior Court Judge Barbara Mallach ruled that venture capitalist Vinod Khosla would have to obtain permission from the California Coastal Commission if he wished to close off Martin's Beach, a secluded stretch of coast south of Half-Moon Bay.
The case, brought by the surfer and environmental group Surfrider Foundation, had been seen as a test of 1970s laws ensuring public access to the state's 1,100 miles of coast. It also tweaked feelings of resentment at the privileged life enjoyed by the San Francisco Bay Area's growing cadres of tech and investment magnates.
Mallach's finding "is an affirmation that the promise of public access to the citizens of California is not an empty promise. It's something that has real power and authority," said Eric Buescher, one of the attorneys for the surfer association.
"There were lots of other wealthy landowners up and down the coast who were watching very closely, and hoping Mr. Khosla's argument was well-received," Buescher said. Wednesday's ruling "won't just impact this one beach. It will impact the whole coastline."
An attorney for Khosla did not immediately return a call for comment.
For more than a century, owners of the beach-front property had allowed beach-goers to use a private road to reach Martin's Beach, in exchange for parking fees.
When Khosla bought the 89-acre beachfront property in 2008, his employees locked the gate on the road and occasionally posted security guards at the gate. They also painted over a billboard advertising the beach.
Attorneys for the businessman argued the property was exempt from coastal access laws because the land had been in private hands since before California became a state.
The closing of Martin's Beach had so angered state lawmakers that they approved a measure authorizing the state to negotiate to buy the private beach road, if necessary. The measure is now before Gov. Jerry Brown for his signing or rejection. Bill author Sen. Jerry Hill, D-San Mateo, initially had sought legislation authorizing eminent domain to seize the road for public use.