Judge reviews Ohio mom's confession in 3 young sons' deaths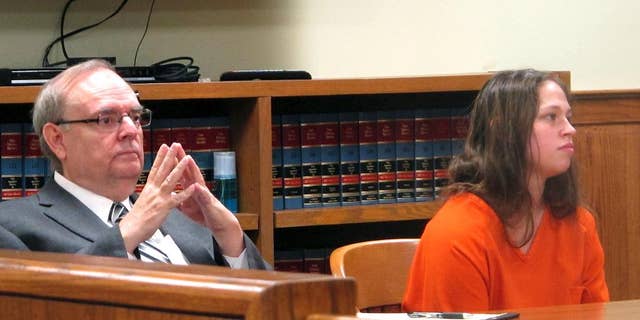 BELLEFONTAINE, Ohio – An Ohio judge is reviewing recorded police interviews of a woman accused of suffocating her three young sons as he considers her lawyers' request to exclude her confession.
Attorneys representing 24-year-old Brittany Pilkington in the potential death penalty case say the statements were obtained unconstitutionally. They say authorities pressured her into confessing and she didn't understand what she was doing when she agreed to be interviewed without a lawyer.
Prosecutors say she was advised of her rights and her comments weren't coerced.
The Bellefontaine (behl-FOWN'-tihn) woman has pleaded not guilty to aggravated murder charges.
Authorities allege Pilkington killed her toddler son and two infants over a 13-month period out of jealousy at the attention her husband gave the boys.
Her trial is scheduled for late February.