Judge rejects condemned inmate's argument for resentencing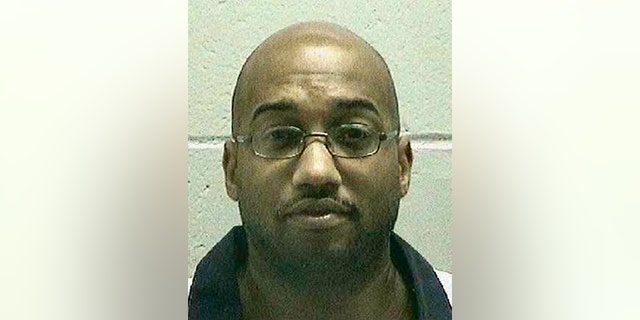 NEWYou can now listen to Fox News articles!
ATLANTA – A judge on Friday declined to hold a new sentencing for a condemned Georgia inmate who argued he should be resentenced because he wouldn't get the death penalty if he were sentenced today.
Robert Earl Butts Jr., 40, is scheduled to die May 3. He and 41-year-old Marion Wilson Jr. were convicted and sentenced to death in the March 1996 slaying of Donovan Corey Parks in central Georgia.
Butts' lawyers argued in a court filing earlier this week that he should have a new sentencing.
The murder for which Butts and Wilson were sentenced had a single victim. There was just one aggravating factor, a circumstance that increases the severity of a crime and increases the possible sentence. According to sentencing data obtained and analyzed by Butts' lawyers, no one has been sentenced to death for a murder with one victim and one aggravating factor in over a decade.
That fact, they argue, "raises a threshold inference that Butts' death sentence is grossly disproportionate," they argue.
Ocmulgee Judicial Circuit Chief Judge William Prior Jr. on Friday declined to hold a new sentencing. The state Supreme Court has the responsibility of judging proportionality and has already determined Butts' sentence is not disproportionate, he wrote.
But even if his court were the appropriate place for the argument, Prior wrote, Butts unnecessarily waited until right before his execution to make the argument and failed to show that the data presented would be likely to result in a different result.
Butts and Wilson asked Parks for a ride outside a Walmart store in Milledgeville, about 93 miles (150 kilometers) southeast of Atlanta. After they'd gone a short distance they ordered him to stop the car, dragged him out and killed him with a single shot to the back of his head, prosecutors said.
They tried unsuccessfully to sell Parks' car and ended up driving it to a remote part of Macon and setting fire to it.
Appeals in Wilson's case are still pending.