Judge Orders Casey Anthony to Pay $100G in Fees for Investigation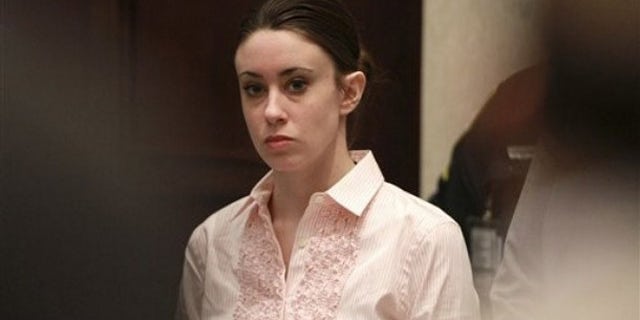 ORLANDO, Fla. – Casey Anthony must pay almost $100,000 in law enforcement costs for investigating the death of her 2-year-old daughter, a Florida judge ruled Thursday.
Circuit Judge Belvin Perry's ruling fell well short of the more than $500,000 that prosecutors and law enforcement agencies in Orlando asked for during a hearing earlier this month.
Prosecutors had asked that Anthony be forced to pay those costs since she lied repeatedly to investigators who were searching for her missing toddler, Caylee, in summer 2008. The judge said the costs should only cover the period when detectives were investigating a missing person and not the homicide investigation -- a sum of $97,676.
Anthony was acquitted in July of murdering Caylee. But the 25-year-old was convicted of four misdemeanor counts of lying to authorities. She told officers a baby sitter had kidnapped the child. Authorities later learned the baby sitter never existed.
Anthony has appealed her misdemeanor convictions. Her attorneys didn't respond immediately to emails seeking comment Thursday.
Perry denied requests to pay for prosecutors' costs of pressing the murder charges and said they were only entitled to $50.
He ordered that $61,500 be paid to the Florida Department of Law Enforcement, that $25,837 be paid to the Orange County Sheriff's Office and that $10,283 be paid to the Metropolitan Bureau of Investigation in central Florida. He left open the possibility that the Orange County Sheriff's Office could recover more money if the agency re-files expenses with greater details.
Anthony is serving probation at an undisclosed location in Florida for unrelated check fraud charges. She is being hidden for her safety, since she received death threats after her acquittal.