Judge denies motion to dismiss case against Philly mom arrested for legal gun in NJ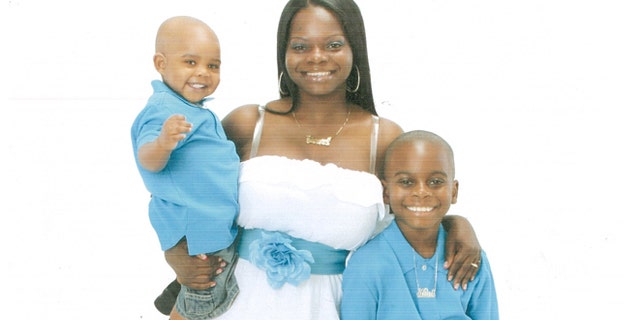 A New Jersey judge denied a motion to dismiss charges Tuesday against a Philadelphia mother who mistakenly entered New Jersey, where she was stopped for a traffic violation and found in possession of a handgun loaded with hollow-point bullets.
Shaneen Allen, 27, who is legally permitted to carry a concealed firearm in Pennsylvania, was pulled over in New Jersey's Atlantic County after making an unsafe lane change in the early morning hours of Oct. 1. She told the officer she had a .380 Bersa Thunder handgun during the traffic stop.
Superior Court Judge Michael Donio also denied a motion to overturn a decision not to allow Allen to participate in a pretrial intervention program to avoid jail time.
Allen rejected a prosecutor's offer to serve 3 1/2 years in prison, her attorney, Evan Nappen, told FoxNews.com.
"That's exactly what should be the solution here," Nappen said, referring to the intervention program. "So we're looking forward to that jury trial."
A trial date has been set for Oct. 6, said Nappen, who feels his client may find more leniency from jurors.
"I sure do, it's an incredibly sympathetic case that shouldn't have to go to trial," he said. "But I'm confident that 12 ordinary people who understand the injustice here and will correct it."
Allen, who has no prior criminal record, told FoxNews.com last month that she's very concerned about the future of her young children, Niaire, 10, and Sincere, 3.
"I'm very much worried because I have two kids who depend on me," Allen said. "And I'm doing this all by myself."
Allen said she acquired the gun legally just a week prior to her arrest. She was headed to Atlantic City, N.J., in the early-morning hours to prepare for her son's birthday party, which was being held three days later.
Allen purchased the gun for protection after being robbed twice in the past year, she said, adding that she never even fired it and feels somewhat snake-bitten by the entire ordeal.
"It's definitely a freak thing," she said. "I was trying to do a good thing and it turned out so bad — and just like that. I don't know how to explain it, I really don't."
According to Nappen, potential jurors could invoke jury nullification, a constitutional doctrine allowing juries to acquit defendants who are technically guilty, but don't deserve to be punished. It can apply in all states, but attorneys are generally not permitted to introduce the concept to jurors.