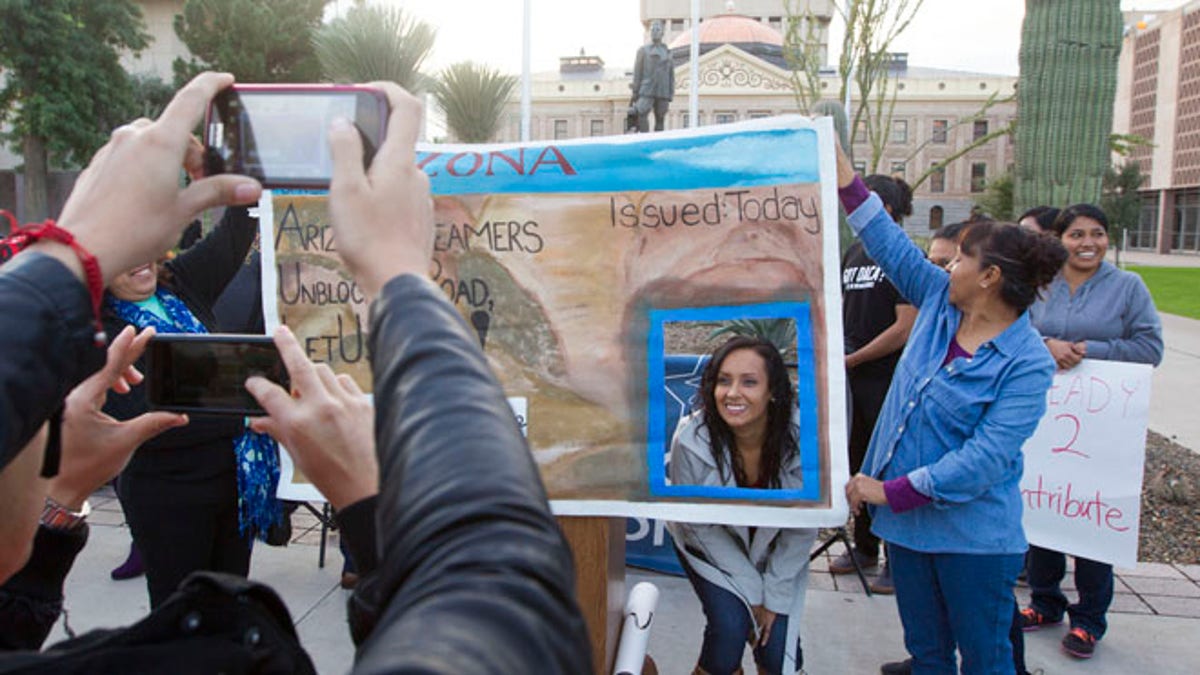 PHOENIX – A judge cleared the way Thursday for thousands of young immigrants in Arizona who are protected from deportation under an Obama administration policy to get driver's licenses.
The preliminary injunction issued by U.S. District Judge David Campbell bars the state from enforcing Gov. Jan Brewer's policy of denying the licenses to about 20,000 immigrants.
The injunction that takes effect on Monday was a formality that carries out instructions issued in July by the 9th U.S. Circuit Court of Appeals.
The move in Arizona to deny the licenses was a reaction to steps taken by the Obama administration in June 2012 to shield thousands of immigrants from deportation. Brewer's move marked the nation's most visible challenge to the Obama policy.
She has asked the U.S. Supreme Court to review her appeal of the 9th Circuit decision.
Nebraska is the only other state to have made similar denials, and a federal judge this year dismissed a lawsuit contesting that state's policy.
The move by Obama applied to people younger than 30 who came to the U.S. before turning 16; have been in the country for at least five continuous years; are enrolled in or have graduated from a high school or GED program; or have served in the military. Applicants also were allowed to pursue a two-year renewable work permit.
Brewer issued her executive order in August 2012 directing state agencies to deny driver's licenses and other public benefits to immigrants who get work authorization under the deferred-action program.
Brewer's attorneys argued the move grew from liability concerns and the desire to reduce the risk of the licenses being used to improperly access public benefits.
Immigrant rights advocates said the rule change made it difficult or impossible for young immigrants to do essential things such as go to school and stores, and find and hold a job.
In July, the 9th U.S. Circuit Court of Appeals concluded that there was no legitimate state interest in treating the immigrants differently from other noncitizens who could apply for driver's licenses. Instead, the court suggested Brewer's order was intended to express hostility toward the immigrants, in part because of the federal government's policy toward them.
Last month, Obama issued a broader executive order on immigration that lifts the threat of deportation from millions of immigrants living illegally in the United States.
A group of 24 states, including Arizona, joined in a federal lawsuit alleging Obama overstepped his constitutional powers in a way that will only worsen the humanitarian problems along the southern U.S. border.