Josh Powell's Washington home demolished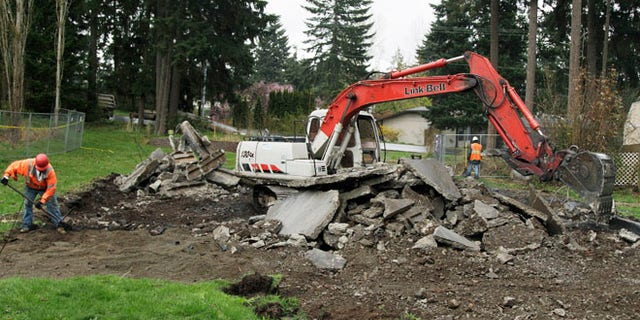 GRAHAM, Wash. – A demolition crew has removed the debris at the home in Washington state where Josh Powell killed himself and his two young sons in a fiery explosion in February.
A contractor, Greg Pelland of Pelland Enterprises, says he was told to remove every trace of the home in Graham on Wednesday, including the driveway.
Powell was married to Susan Cox Powell, who went missing from their home in December 2009 in West Valley, Utah. He returned to Puyallup with his sons but lost custody after his father, Steven Powell, was arrested for investigation of voyeurism and child pornography.
A social worker brought 5-year-old Braden and 7-year-old Charlie to Josh Powell's home for a visit when he slammed the door in her face and set the fire.