Jindal order would make Louisiana latest state to pull out of Common Core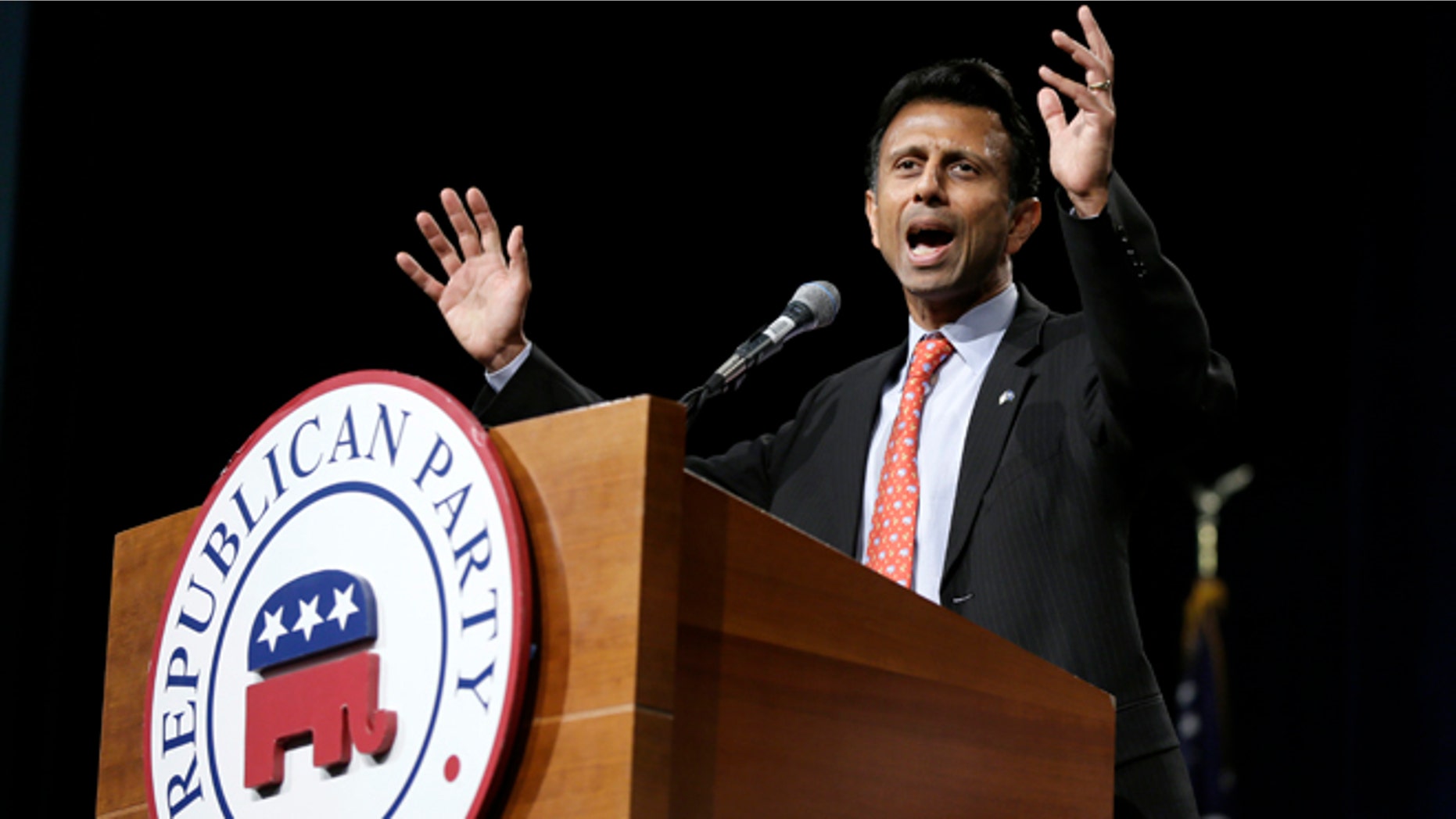 Louisiana Gov. Bobby Jindal issued an executive order that would effectively make the Bayou State the fourth to withdraw from Common Core this year, but a top education official vowed to implement the national education standards anyway.
Jindal, used the order to defy state lawmakers who support the national education standard by requiring competitive bidding for tests tied to education standards. The move would likely block Common Core-tied testing program, known as PARCC for students in third through eighth grades. The tests administered by PARCC, an acronym for Partnership for Assessment of Readiness for College and Careers, have not been purchased yet, and Jindal noted they are among the most expensive available.
Although Jindal previously supported the Common Core State Standards Initiative, it has become a hot button political issue as it nears widespread implementation. Jindal, a potential GOP presidential candidate in 2016, said he was concerned that the national standard takes control from states and parents.
"We're very alarmed about choice and local control of curriculum being taken away from our parents and educators," he said at a press conference. "If other states want to allow the federal government to dictate to them, they have every right to make that choice."
Jindal, who said he is confident the PARCC tests will not be able to compete in a bid, instructed the state Legislature to develop its own set of standards next legislative session to replace the Common Core. He said the state had the right to back out of a 2010 agreement to work with PARCC on implementation of Common Core because subsequent changes to the deal "make Louisiana's membership in conflict with Louisiana law."
"... proponents weren't up front about federal involvement in PARCC and Common Core," Jindal said. "Now that we understand the federal overreach involved, we need to slow down and make the right decision. Some Common Core proponents suggest that we cannot have high standards without Common Core. That is a false statement."
But John White, the state's superintendent of schools said he cannot unilaterally remove withdraw Louisiana from the standards.
"The state will continue to implement the Common Core Standards… this is a long term plan we have been working on for four years and committed to another 10 years of implementation. We are not willing to subject our children to last minute changes to throw our system into educational chaos," White said.
While Jindal's bid to strike down Common Core was an indirect maneuver, other states including Indiana, South Carolina and Oklahoma have backed out of the program with the support of both the executive and legislative branches.
Oklahoma Gov. Mary Fallin signed a bill earlier this month to repeal the Common Core education standards, getting rid of the new guidelines for math and English scheduled to go into effect in Oklahoma schools in the upcoming school year. That bill, overwhelmingly passed in the House and Senate on the final day of the 2014 session, requires the state to return to old standards in place before 2010 and directs new ones to be developed by 2016. It requires all new standards and revisions to be subject to legislative review.
Also earlier this month, another Republican governor, Nikki Haley, of South Carolina, signed a bill requiring the state to adopt new standards to replace Common Coreby the 2015-16 school year.
In March, Indiana Gov. Mike Pence signed legislation making his state the first in the nation to pull out of the controversial K-12 guidelines. Four states, Nebraska, Texas, Virginia and Arkansas, never signed on, and Minnesota only agreed to partial participation. Nine more states have legislation in some stage of the process that would repeal Common Core participation.
Common Core standards are part of an initiative of the National Governors Association to clearly outline what students are expected to learn and know by each grade level. They have been adopted by more than 40 other states, but there has been growing concern, especially among grass-roots conservatives, that the standards represent a federal takeover of state education.