Air Force T-38C Talon crashes on Texas base; one dead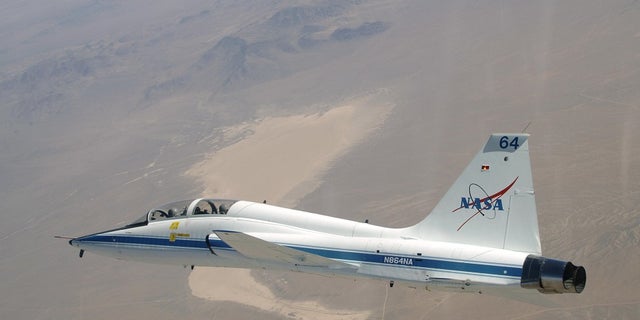 A pilot died and another was injured Tuesday when an Air Force trainer aircraft crashed at Laughlin Air Force in Texas, Air Force officials said.
Authorities did not identify the pilots, pending notification to their families. The injured pilot was taken to the Val Verde Regional Medical Center with unknown injuries.
The T-38C Talon went down around 7:40 p.m. on the Del Rio military installation, located a few miles near the U.S.-Mexico border, an Air Force statement said.
Emergency responders were at the scene. The cause of the crash is still under investigation.
"Additional details will be provided as information becomes available," Laughlin AFB officials said in a statement posted on Facebook.
The T-38 Talon, manufactured by Northrop Grumman, is a two-seat, twin-engine supersonic jet trainer, Patch Downtown Austin reported. More than 210 aircraft losses and ejections have been documented over the aircraft's lifetime since its debut in the 1950s, according to Wayback Machine, a website that documents plane crashes.
The crash comes two weeks after the Air Force removed three commanders at the Texas base over "dangerous and threatening behavior."
Last year, a pilot instructor was killed when his T-38 crashed a few miles from the base, according to the Air Force Times.