Jaycee Dugard makes first public appearance since kidnapping ordeal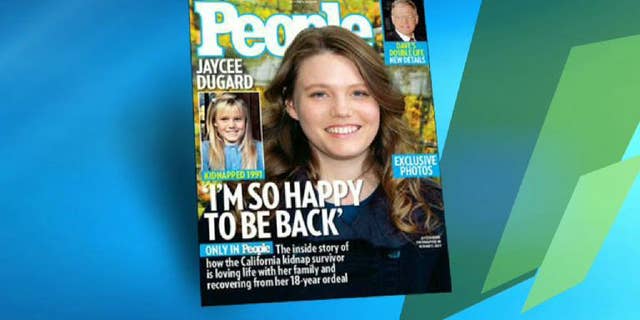 NEW YORK -- Jaycee Dugard made an emotional appearance at an awards ceremony in New York City Friday night, her first public event since she was kidnapped and held prisoner for 18 years.
Dugard, 31, received the Inspiration Award at Diane von Furstenberg's DVF Awards.
"My name is Jaycee Dugard, and I want to say that, because for a long time I wasn't able to say my name and so it feels good," she said, according to People magazine.
Dugard was 11 years old when she was kidnapped on her way to school in June 1991 near her home in South Lake Tahoe, Calif., by Phillip and Nancy Garrido.
Upon her rescue in 2009, it was discovered that Dugard had been repeatedly abused by her captors throughout her 18-year ordeal and had given birth to two daughters by Phillip Garrido.
Fashion designer and philanthropist von Furstenberg established the DVF Awards in 2010 to "recognize and support women who are using their resources, commitment and visibility to transform the lives of other women," according to the awards ceremony's website.
After her rescue, Dugard founded the JAYC Foundation, which helps families recovering from abductions or other traumatic experiences.
Speaking Friday night at the DVF Awards, she said she was "truly honored to be here tonight with these amazing women who have done and been through so much more than me."
"My hope is to be remembered for what I do, not for what happened to me," she said.
Oprah Winfrey was presented with the Lifetime Leadership Award and praised Dugard, saying she had "endured more than most have the capacity to even imagine."
"You are using your courage and your strength and your power to show the world that you care," she told Dugard.