Japanese tariff sinks US frozen beef exports by 26%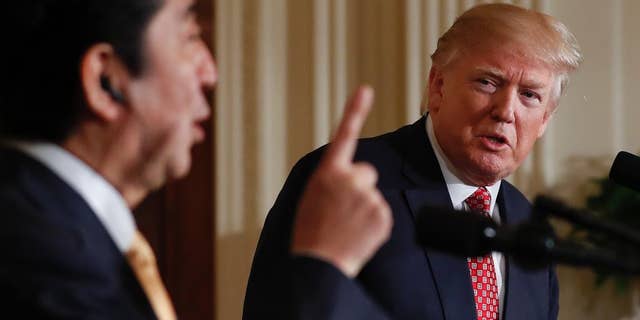 U.S. exports of frozen beef to Japan have declined by more than a quarter after the Japanese government imposed punitive trade tariffs in a bid to protect its domestic farmers.
Japan's agriculture ministry revealed Thursday that the emergency tariff on American frozen beef – enacted late July – led to a decrease of 26 percent of such imports in August in Japan compared to last year.
The Japanese government said at the time that a surge on American frozen beef – from 38.5 percent to 50 percent of the Japanese market – triggered an automatic "safeguard" mechanism to help struggling domestic producers in Japan, Reuters reported.
"The tariff will take effect automatically as the volume of the imported U.S. frozen beef exceeded the quota set by law," Finance Minister Taro Aso said in July when announcing the tariff trade hike. "So this is what has to be done."
The latest data might be perceived as a blow to President Donald Trump's agenda and his calls for "fair" trade between the nations. Trump raised the issue of trade with Japanese Prime Minister Shinzo Abe during a G20 meeting in Germany in July.
The president warned of a U.S. trade deficit with Japan and the need to ensure "mutual market access," but also criticized for imposing high tariffs on American agricultural products, the Japan Times reported.
American farmers long hoped for greater access to Japan's market, which has been sheltered with punitive tariffs on foreign products. Some hoped the Trans-Pacific Partnership trade deal would have opened the doors to the lucrative market, but Trump withdrew from the negotiations shortly after taking the office, Reuters reported.
Australian farmers, however, seized the opportunity presented after the hike on American frozen beef, increasing their exports by 30 percent as Australian frozen beef became considerably less expensive compared to the American counterpart.
The declining U.S. frozen beef exports to Japan were offset by an almost 55 percent increase of exports of chilled beef, as Japanese business looked for alternatives following the price hike due to the emergency tariff, Reuters reported.