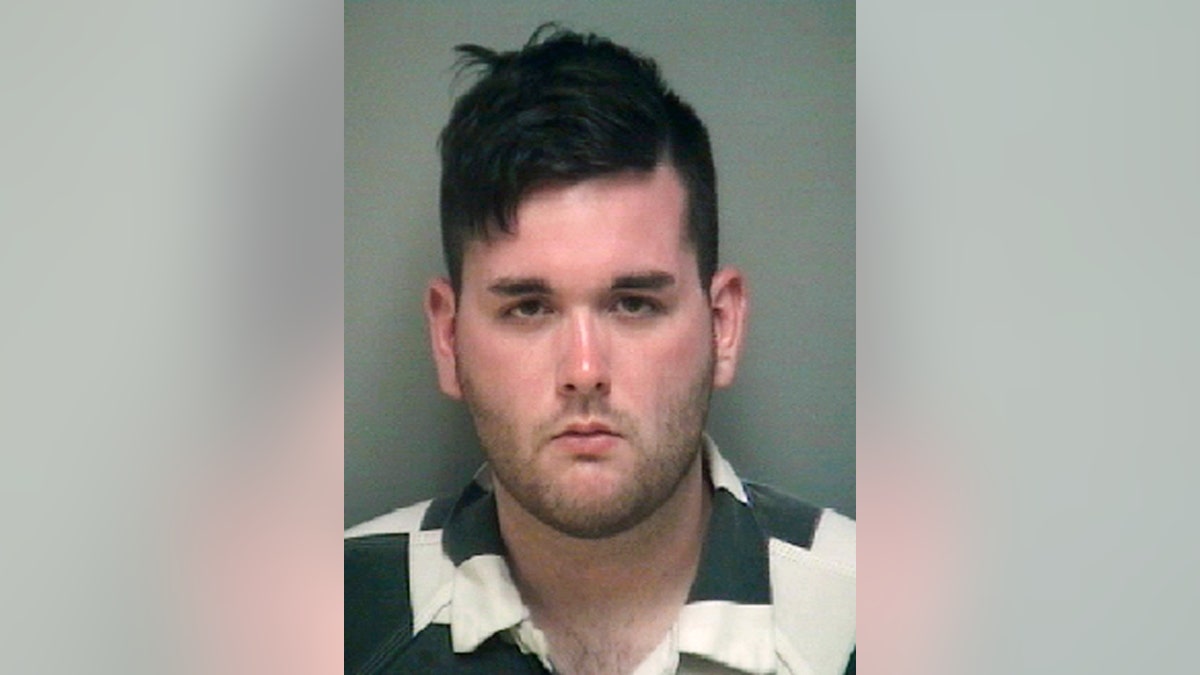 Just over a year after he plowed his vehicle into a crowd protesting a white nationalist rally, killing 32-year-old Heather Heyer, James Alex Fields Jr. was convicted Friday of first-degree murder and other felonies – and now faces the possibility of life in prison.
A jury needed a little more than seven hours to convict Fields, of Maumee, Ohio, in the killing of Heyer during a "Unite the Right" rally in Virginia on Aug. 12, 2017.
He was also found guilty of five counts of aggravated malicious wounding, three counts of malicious wounding and a count of leaving the scene of an accident. Fields faces life in prison.
During closing arguments Thursday, prosecutor Nina-Alice Antony portrayed Fields as a hateful young man who idled his vehicle for more than a minute before backing up and then speeding into the crowd, killing Heyer and injuring dozens of other people.
Video from a Virginia State Police helicopter captured the incident, showing a grey muscle car as it rammed the group and then drove away.
Antony also referenced a text message sent by Fields the day before the rally after his mother told him to be careful.
In the text, accompanied by a picture of Adolf Hitler, Fields wrote: "we're not the one (sic) who need to be careful."
Antony also repeatedly reminded jurors about a meme Fields posted on Instagram three months before the crash. The image showed a crowd, identified as "protesters," being rammed by a car, and depicted bodies being tossed in the air.
"What we have is a man who had a decision, and he decides to turn his Instagram post into reality," she said.
Defense attorney Denise Lunsford urged the jury to consider the chaos of the day, including the use of tear gas and a series of street fights between white nationalists, Antifa activists and counter-protesters.
Lunsford said Fields only drove into the crowd out of fear after finding himself alone and unprotected.
"Look at the circumstances as they appeared to him," Lunsford said. "He says he felt he was in danger, there were people coming at him."
On Thursday, she urged the jury to find Fields guilty of "no more than" the lesser charges of manslaughter in Heyer's death and unlawful wounding for the injuries to others.
The "Unite the Right" rally was organized to protest plans to remove a statue of Confederate Gen. Robert E. Lee.