Jail officials arrested, accused of selling inmate-made products and pocketing the money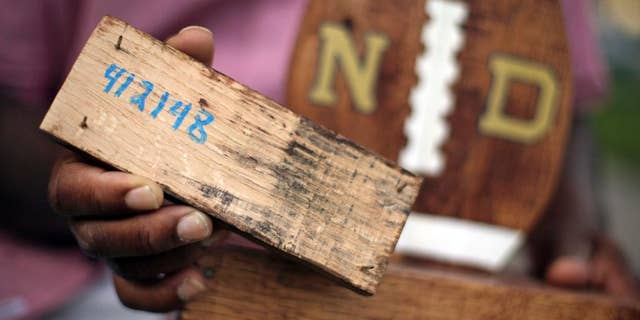 NEWYou can now listen to Fox News articles!
NASHVILLE, Tenn. – Two Nashville jail employees and one former employee are charged with official misconduct, accused of pocketing money from the sale of inmate-made wooden plaques and games.
The Tennessee Bureau of Investigation says Robert Hill, Stephen Binkley and Roy Napper were arrested Tuesday.
The three are co-owners of Stand Firm Designs. Former inmates say they worked without pay to make products sold by the private business at the Nashville Flea Market and online.
The Metro-Davidson County Detention Facility is managed by Corrections Corporation of America. A CCA spokesman says the company cooperated with law enforcement on the investigation.
Hill, Binkley and Napper are free on a $1,000 bond each. They did not immediately return calls for comment.
Misuse of inmate labor at the jail was first exposed by Prison Legal News.