Jacqueline Kennedy Reportedly Believed Lyndon B. Johnson Behind JFK's Assassination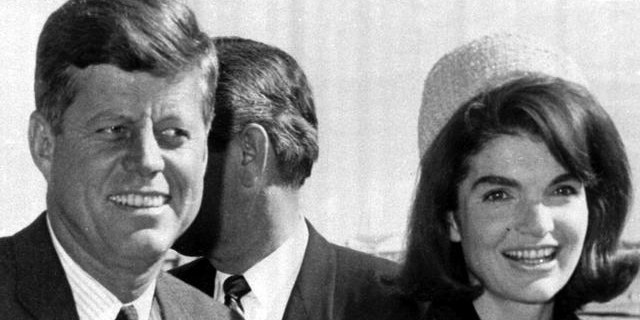 Jacqueline Kennedy-Onassis believed Vice President Lyndon B. Johnson was behind the assassination of her husband, according to tapes recorded by the former first lady just months after President John F. Kennedy's death, the Daily Mail reports.
The tapes, which are set to be released by ABC News, reportedly reveal that Kennedy-Onassis believed then-vice president Johnson, along with businessmen in the South, planned the Nov. 22, 1963, assassination of her husband in Dallas, Texas.
"The tabloid reports about the content of the tapes are totally erroneous," an ABC News spokesperson said in a statement to FoxNews.com. "ABC News isn't releasing any content from those tapes until mid-September at which point it will be clear how off base these reports are. The actual content of the tapes provide unique and important insight into our recent past from one of the most fascinating and influential First Ladies in American history."
Kennedy-Onassis thought gunman Lee Harvey Oswald -- long believed to be a lone assassin -- was part of a larger conspiracy involving Johnson, according to the Daily Mail.
The tapes, which were recorded with historian Arthur Schlesinger Jr., also reveal that Kennedy-Onassis had an affair with actor William Holden in retaliation to her husband's reported indiscretions, the Daily Mail reports.
The tapes, which were sealed in a vault at the Kennedy Library in Boston, were supposed to be released 50 years after Kennedy-Onassis' 1994 death. But her daughter, Caroline Kennedy, reportedly agreed to their early release in exchange for ABC dropping its drama series about the family. It is not yet known when the tapes will air.
Click here for more on the Jacqueline Kennedy-Onassis tapes from the Daily Mail