Jack Kevorkian papers donated to University of Michigan library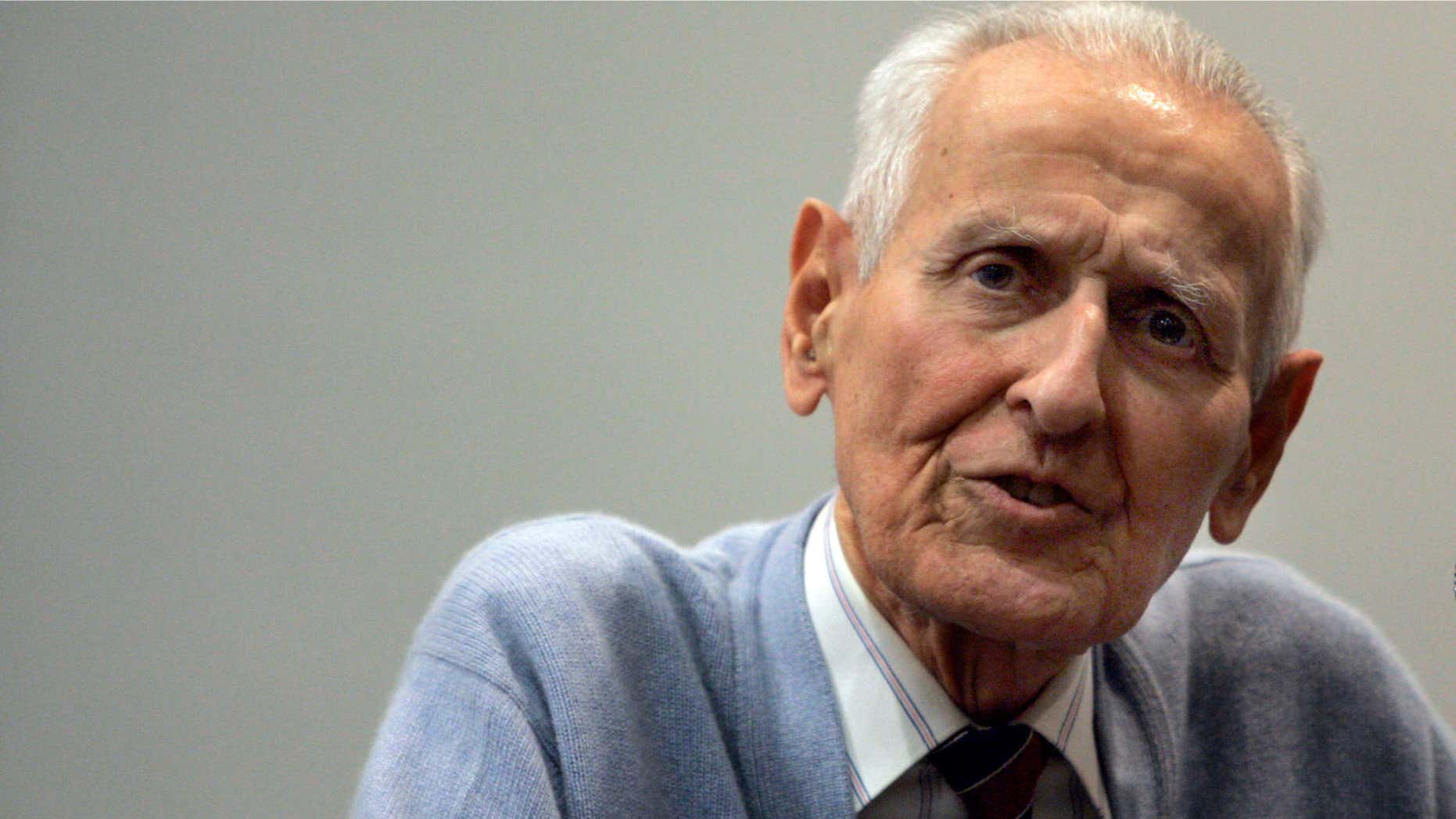 A University of Michigan library acquired the papers of Dr. Jack Kevorkian and is making them publicly available as part of an effort to help people understand the assisted-suicide advocate and his role in the right-to-die debate, the library announced on Tuesday.
The Bentley Historical Library in Ann Arbor said Ava Janus, Kevorkian's niece and sole heir, donated the collection. It has documents from throughout his life and includes correspondence and manuscript drafts as well as files on assisted suicides, including medical histories, photographs, video and audio.
"Long before Jack Kevorkian was known as 'Dr. Death,' he was a child of Armenian immigrants, a successful student, a graduate of the University of Michigan Medical School, a musician, composer and scientist," the library's director, Terrence McDonald, said in a statement. "The release of his papers will allow scholars and students to understand the context of and driving forces in an interesting and provocative life."
The collection also includes published works, photographs, court records, news coverage and interviews. The assisted-suicide files, which involve cases between 1990 and 1998, include medical histories, photographs and video and audio recordings of consultations with patients.
MLive.com reports the video consultations showed Kevorkian talking with patients about their right to have a choice in how they wanted to die.
"Many of the medicide patients and their families — who remain very close to this day — are still advocates of their family member's choice to die, so anonymity was not an issue," said Olga Virakhovskaya, Bentley's lead archivist who processed the materials.
"We felt very strongly that by not providing access to this collection and to the medicide files, we would be choosing to hide a very important story."
Kevorkian, who died in suburban Detroit in 2011, was convicted of second-degree murder in 1999 for assisting the 1998 death of a Michigan man with Lou Gehrig's disease. He was released in 2007.
Kevorkian helped spark the national right-to-die debate with a homemade suicide machine that helped end the lives of about 130 ailing individuals, using the term "medicide" to describe physician-assisted suicide.
The Associated Press contributed to this report.