ISIS in America - 56 Arrested So Far This Year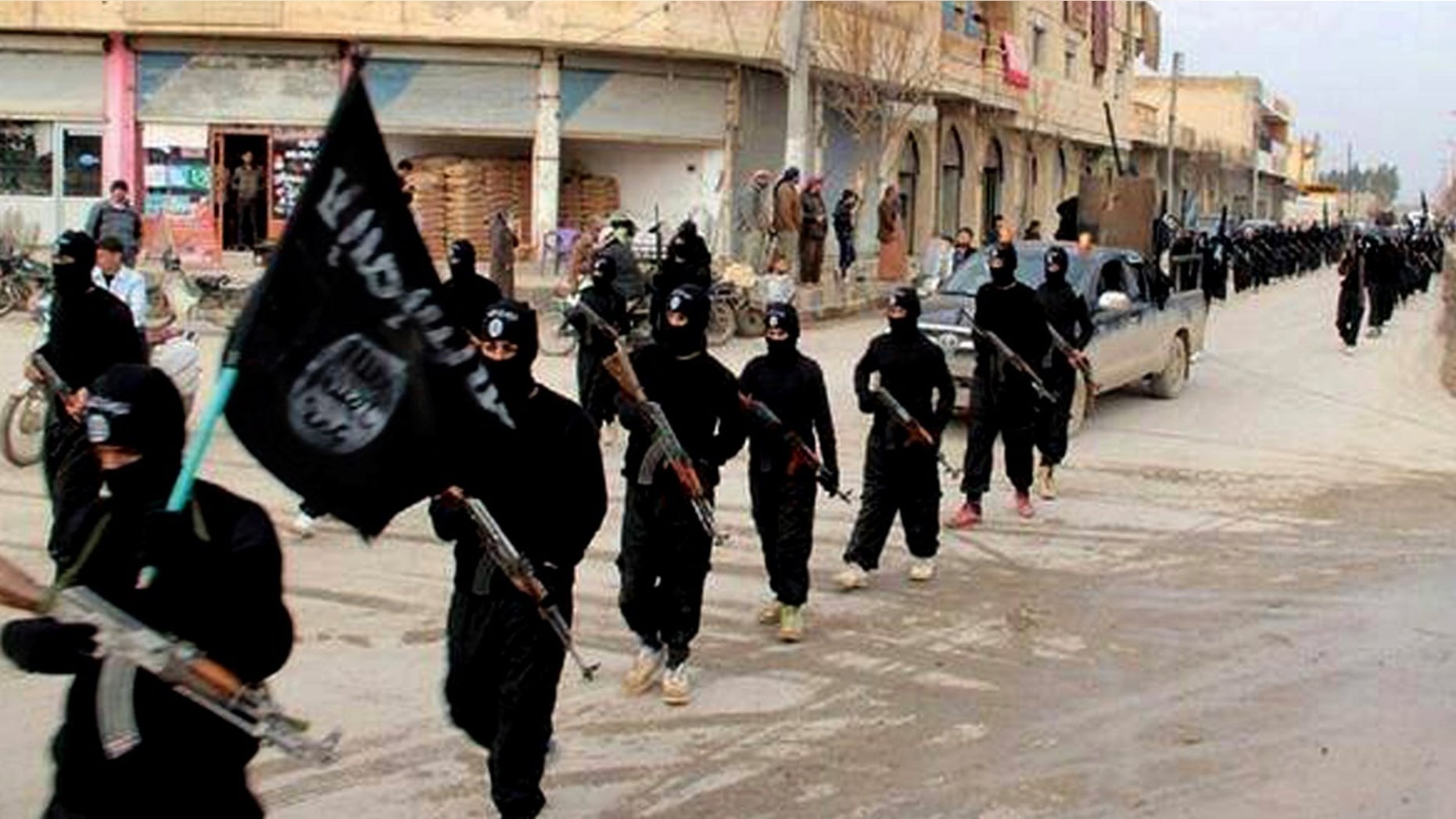 A new review by the George Washington University Program on Extremism has some disturbing information on the threat to the United States from ISIS. It suggests 56 people in the United States have been charged with crimes related to support or planning to help ISIS. That's the biggest number of terror-related arrests since the 2001 terror attacks.
Belgian police raided five more homes overnight, and placed two with suspected terror ties in custody.
There were 17 air strikes overnight against ISIS in Syria and Iraq overnight. The Brits vote today on a request for the Royal Air Force to join in airstrikes against ISIS.
The Iraqi PM said he didn't need ground forces from the U.S. to fight ISIS.. that the Iraqis could do it themselves. That in response to testimony yesterday from Defense Secretary Ash Carter that the U.S. was sending special forces.
Secretary of State John Kerry spoke to reporters from Brussels as he heads to Eastern Europe later today. He says other allies are ready to step up the fight against ISIS though he didn't get specific. He's asking NATO allies to get more involved.
There's a House hearing today on how the country is doing caring for our vets. The House Veterans Affairs Committee meeting today at 10:30. We'll monitor for news.
Congress made a deal to finally fund a five year $300 billion transportation bill that will be voted on (and likely passed) later this week. It provides much needed infrastructure spending on the nation's highways, bridges and railroads.
New polling out today from Quinnipiac University with just two months until the first in the nation caucuses in Iowa. Donald Trump and Hillary Clinton solidifying there leads.
Trump gets 27% of GOP voters. Marco Rubio rises to number two at 17%. Carson drops to 16% now tied with Ted Cruz.
On the Dem side Clinton gets 60% to Sanders 30%.
Both Clinton and Sanders beat Trump in head to head matchups.
We get economic reports today on employment from ADP for November, and a productivity report. Stock futures pointed higher.
We're watching campaign events from Carly Fiorina, Mike Huckabee and Ben Carson.
There's also a 1pm event from Hillary Clinton where we expecting details of her economic plans including a reported proposal to spend $275billion on American infrastructure.