'Irresponsible' drinking: Colorado gov blasted for chugging water after mine spill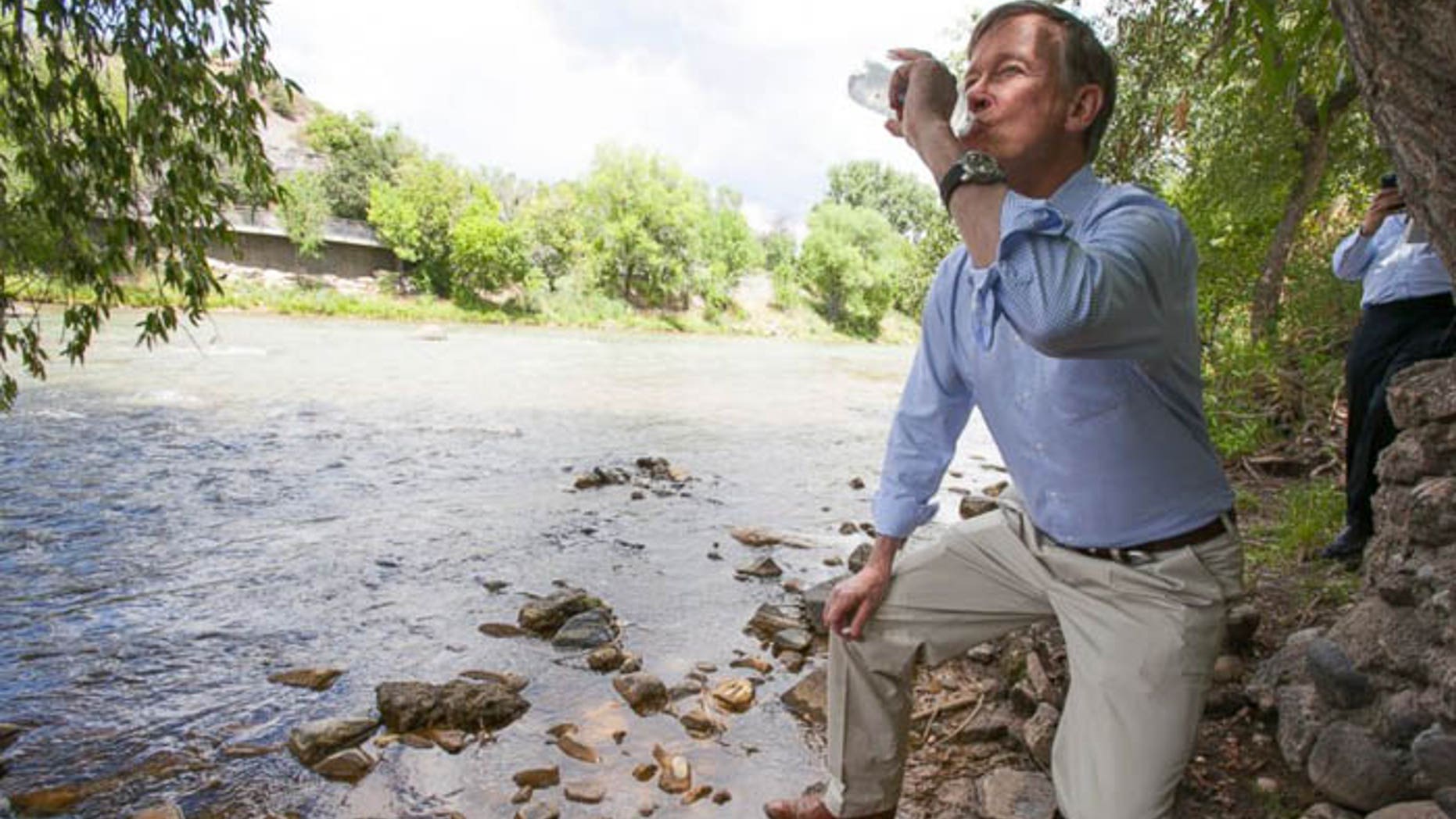 New Mexico's top environmental official is accusing Colorado Gov. John Hickenlooper of a "reckless and irresponsible act" for swigging water straight from the contaminated Animas River.
The 3 million-gallon wastewater spill caused by the EPA turned the water mustard yellow. Hickenlooper was in Durango, Colo., Tuesday and agreed to drink water from the river to show that the danger from contamination had passed. But New Mexico environment department secretary Ryan Flynn said the stunt sent the wrong message, the Washington Times reported Friday.
"If it's true, it's a reckless and irresponsible act by a public official," Flynn said, according to the Times, which cited the Daily Times in Farmington, New Mexico. "He might as well stick 15 cigarettes in his mouth and light them all at the same time and take a picture about how that's good for you."
The paper said Flynn noted that nobody should drink water directly from a river, even one that hasn't been flooded with acidic drainage.
Hickenlooper treated the river water he drank beforehand with an iodine tablet to kill giardia and E. coli.
"Am I willing to go out there and demonstrate that we're back to normal?" the Durango Herald quoted the Democratic governor as saying. "Certainly, I'm happy to do that. I'm dead serious."
EPA administrator Gina McCarthy, in Durango Wednesday, said that the Animas River was back to pre-spill conditions, even as the Gold King Mine continues to emit 500 to 700 gallons per minutes.
On Friday, officials in Colorado reopened the Animas to boating after the wastewater laced with heavy metals spilled into the popular waterway.
La Plata County, which includes Durango, announced that kayakers, rafters and tubers could go back on the river. It had closed on Aug. 6, a day after the accident.
The Associated Press contributed to this report.