Shooting outside Iowa high school leaves teen boy dead, two girls injured
The shooting came days after a high school administrator and school resource officer were shot Friday in Kansas
NEWYou can now listen to Fox News articles!
A teenage boy was killed and two girls were wounded during a shooting outside an Iowa high school, authorities said Monday.
Police and fire personnel in Des Moines responded to East High School just before 2:50 p.m. after reports of shots fired, the Des Moines Police Department said. When officers arrived, they found three victims.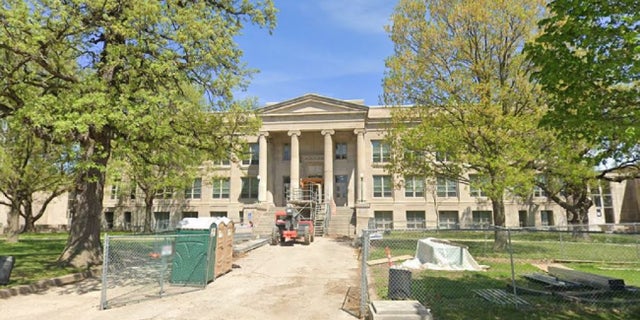 A 15-year-old boy died and two girls, ages 16 and 18 were hospitalized, fire department spokesperson Ahman Douglass told Fox News. All three were initially taken to hospitals in critical condition, he said.
"The two girls are still alive as of right now," Douglas said.
The victims were on school property but not within the building, police said.
The gunfire appeared to come from a passing vehicle, authorities said. Investigators said shell casings were recovered but would not specify how many.
Potential suspects have been detained but no charges have been filed.
The school was placed on lockdown as authorities investigated the incident. Students were dismissed around 1:30 p.m. local time, Des Moines Public Schools tweeted.
Authorities have not disclosed what led to the shooting or if any arrests have been made. Agents with the Bureau of Alcohol, Tobacco, Firearms and Explosives (ATF) of Kansas City have also responded to the scene to assist in the investigation.
CLICK HERE TO GET THE FOX NEWS APP
Monday's incident came after a high school administrator and school resource officer were shot Friday in Kansas. An 18-year-old student football player has been charged in that case.