Investigators confirm remains are those of missing Ariz. college student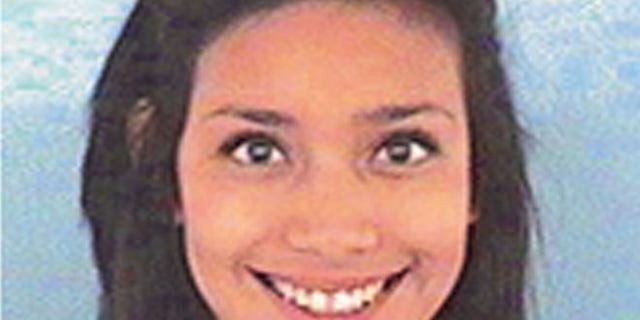 NEWYou can now listen to Fox News articles!
APACHE JUNCTION, Ariz – Investigators have confirmed that badly decomposed human remains found in the desert are those of an Arizona college student who disappeared two months ago.
Tempe Police spokesman Michael Pooley says the state Department of Public Safety laboratory on Thursday identified the remains as 19-year-old Adrienne Salinas.
Pooley says investigators conducted a large-scale search of the area in Apache Junction where the body was found on Aug. 6 by a homeowner. Investigators will be back in the area Friday to continue searching for clues.
The Gateway Community College student was seen by her roommates leaving their Tempe apartment in the early morning hours of June 15. She had packed a bag and told them she was headed to her boyfriend's home in Scottsdale.
Until her body was found, police had little go on, other than cellphone records showing calls she made to her boyfriend and a call to a taxi company. Investigators searched a lake in Tempe, canvassed her neighborhood on multiple occasions and interviewed hundreds of people.